How to convert a VMware Workstation VM into an ESXi one with vCenter Converter
Thanks to VMware vCenter Converter, it's not difficult to convert a Workstation virtual machine into an ESXi one. The two platform aren't compatible, you can't simply move the VM files from a server to another one, but vCenter Converter gives us a simple procedure to get the job done.
You can download VMware vCenter Converter directly from this link, the system will ask you to register.

Install and run the program, then click Convert machine: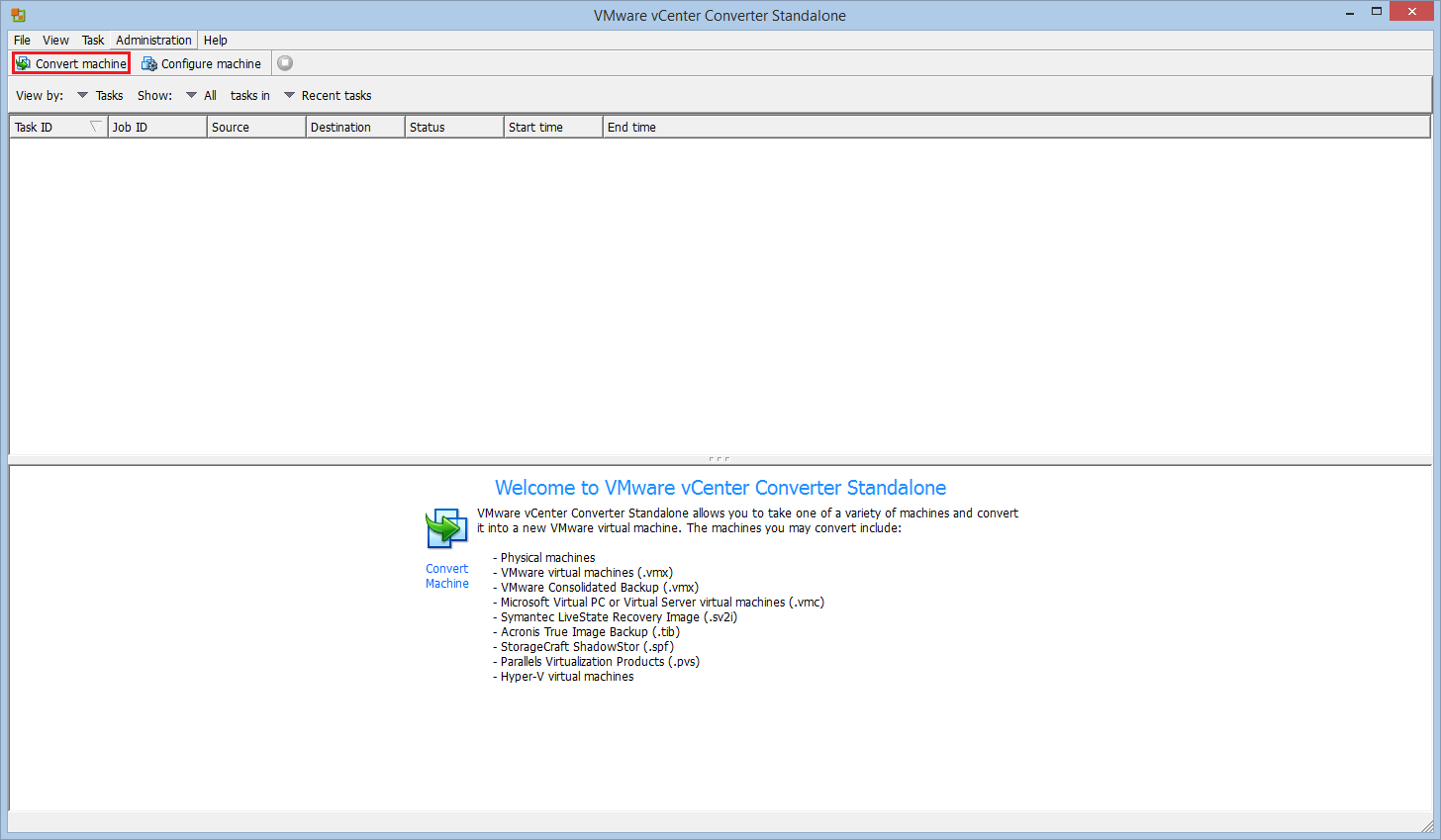 Select VMware Workstation as the source type and specify the path of the virtual machine: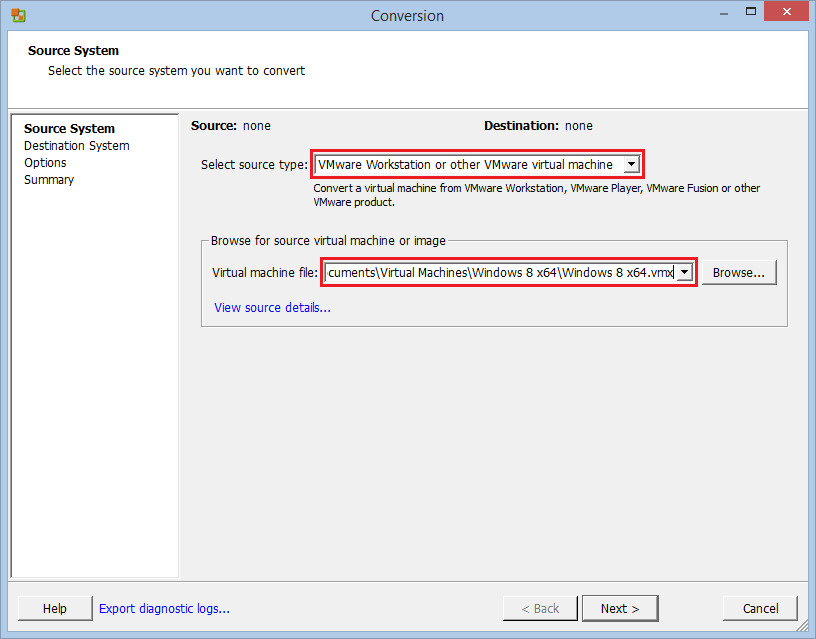 Specify the access credentials of the ESXi server: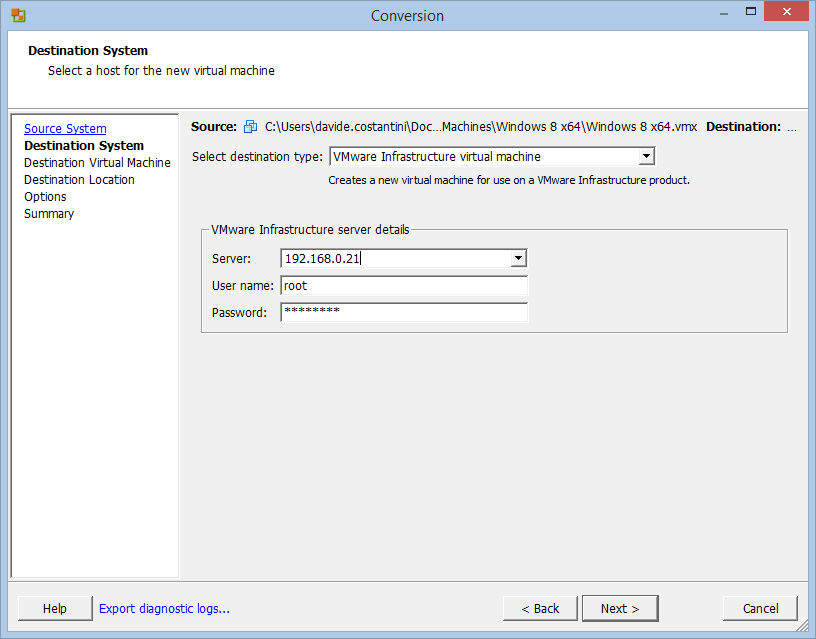 Give a name to the new VM: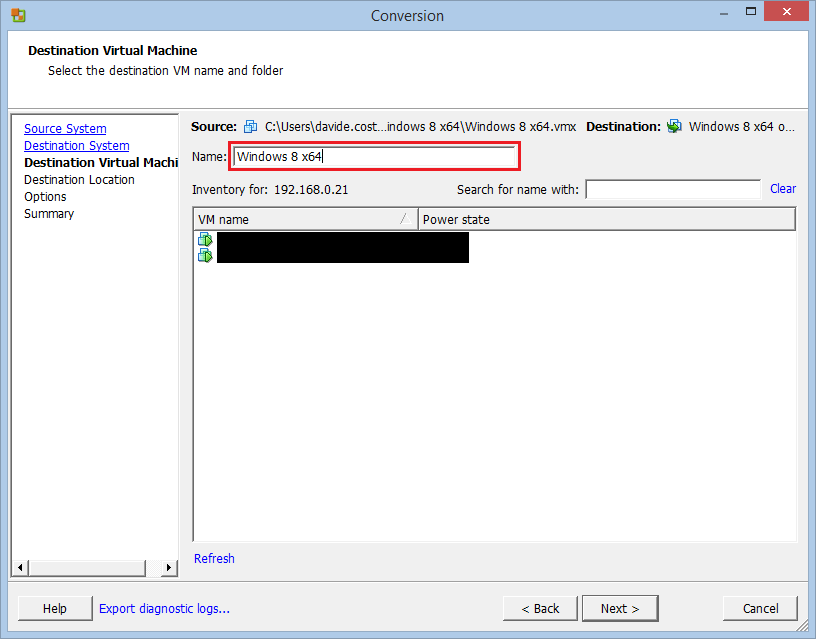 Select the datastore where the converted VM will be put: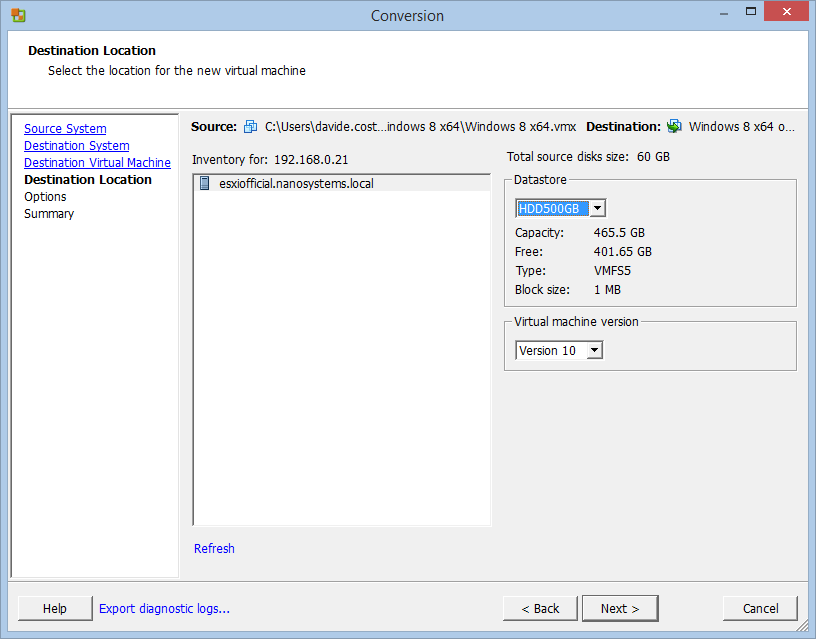 Configure the VM: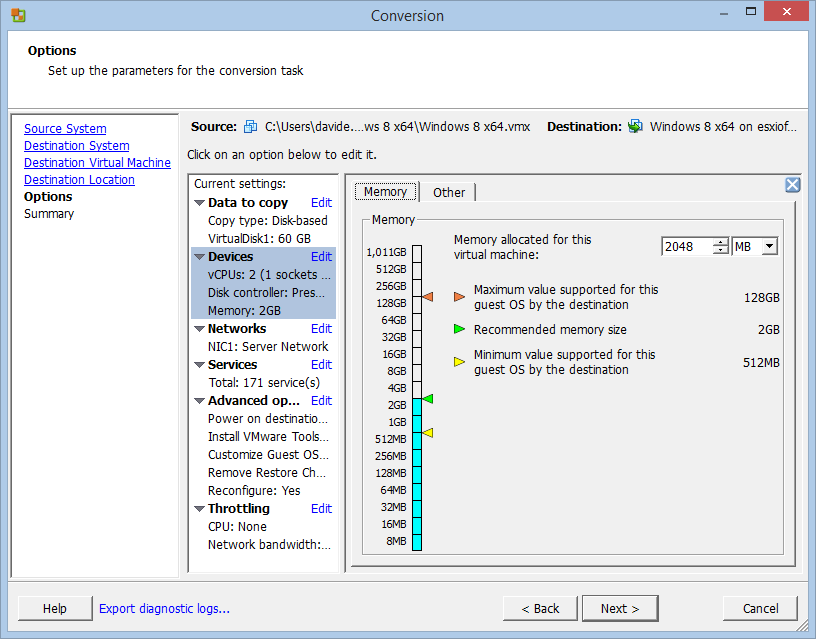 Enable the installation of VMware Tools (not mandatory but strongly suggested):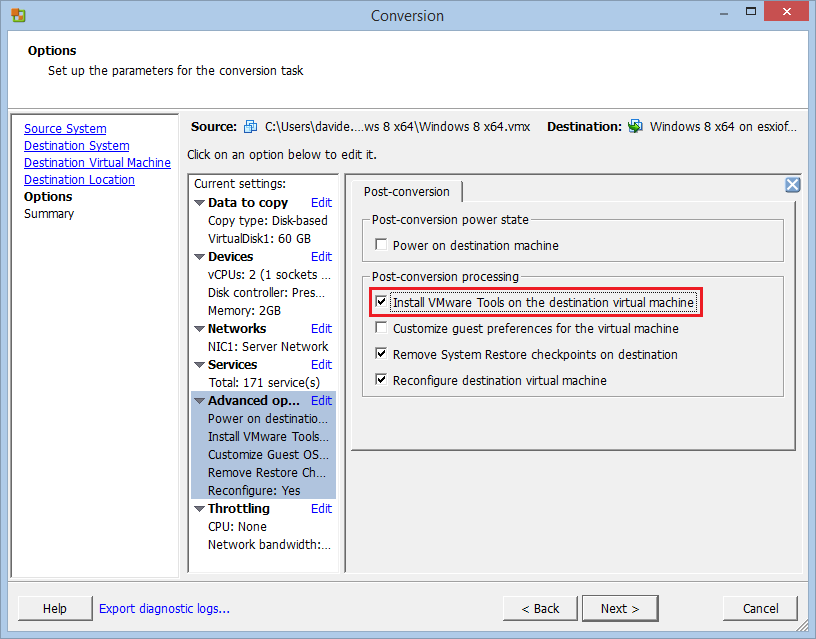 Click Finish to start the conversion: