Come imporre restrizioni alle periferiche con un GPO
PRESTA SUPPORTO IT DA REMOTO
con
Supremo Remote Desktop
SEMPLICE, POTENTE, ECONOMICO
Abbiamo visto come limitare software (in due modi diversi) e siti web attraverso GPO.
Ora è il momento di limitare le periferiche. Le limitazioni di periferica possono incrementare la sicurezza di una rete aziendale e limitare le preoccupazioni del personale IT.
E'  semplice applicare una device restriction GPO.

Aprite il Server Manager e lanciate Group Policy Management: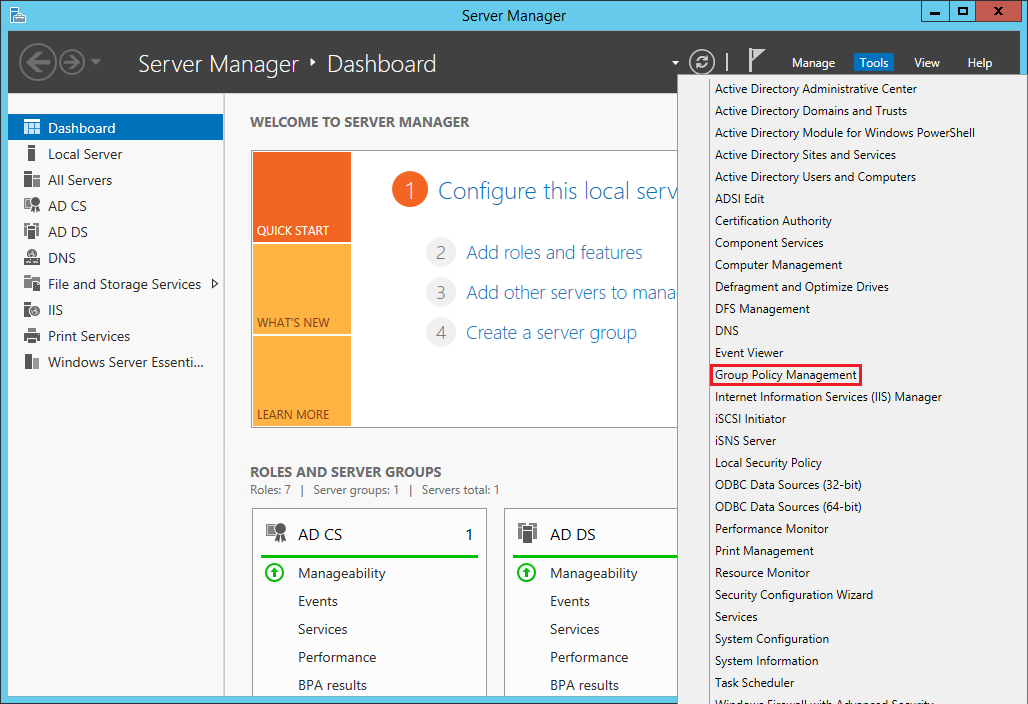 Create un nuovo GPO: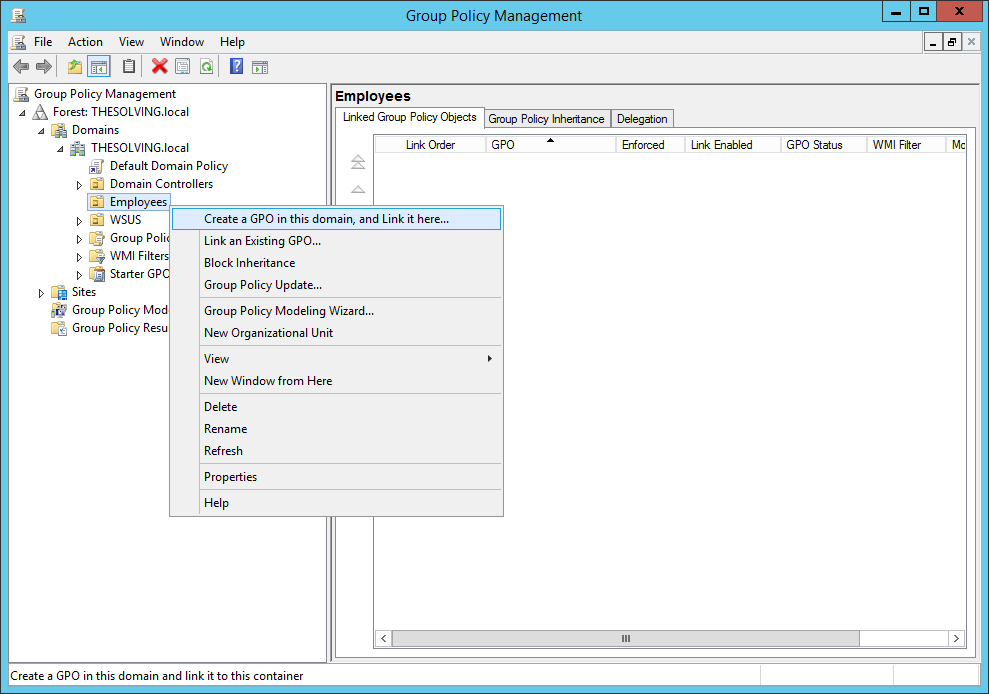 Modificate la policy: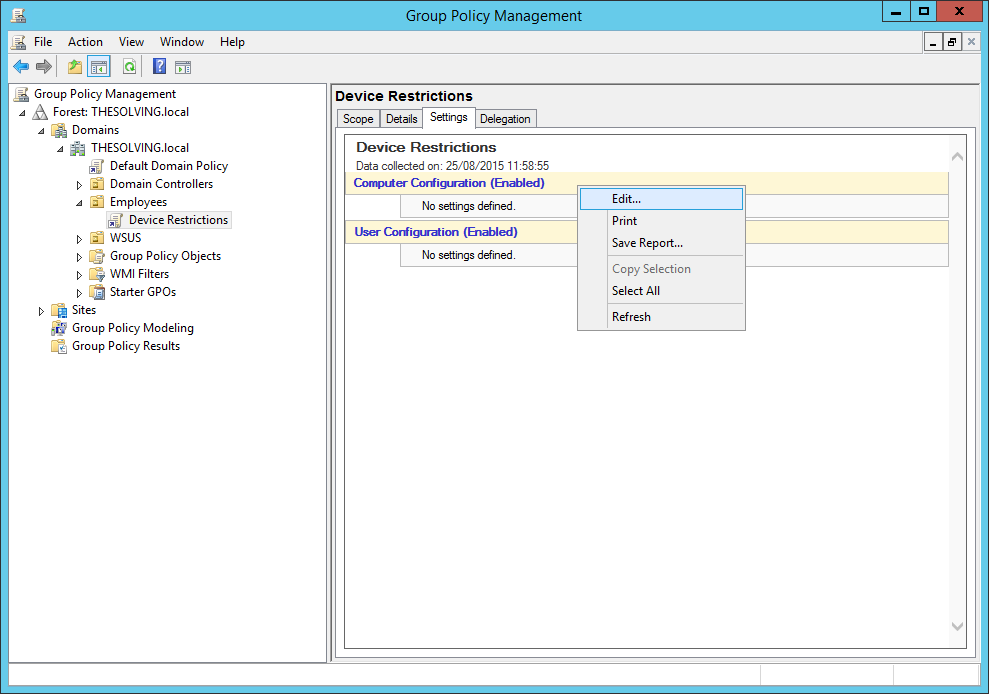 Navigate nel percorso Computer Configuration\Policies\Administrative Templates\System\Device Installation\Device Installation Restrictions: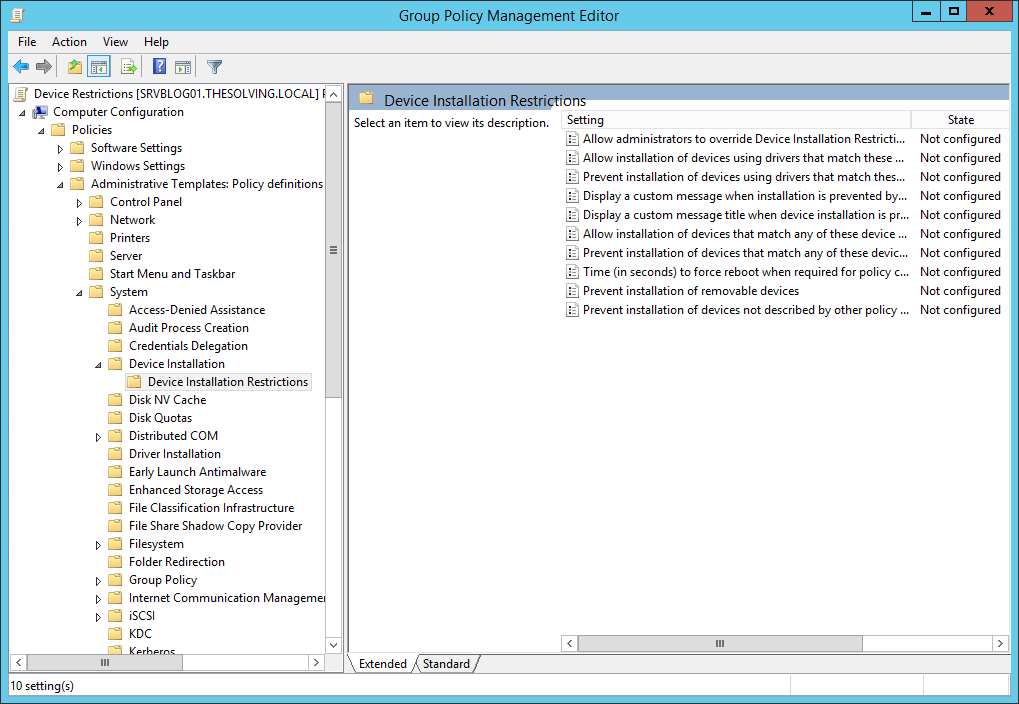 Abilitate Allow administrators to override Device Installation Restriction policies: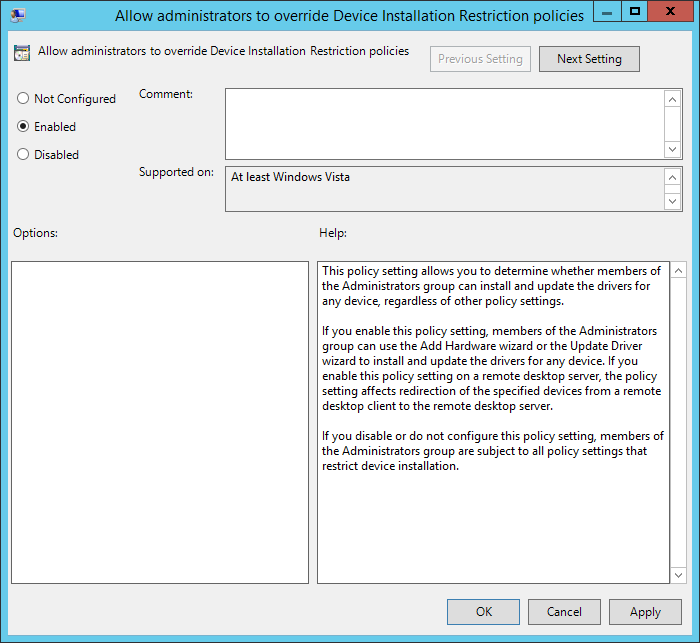 Abilitate Prevent installation of devices not described by other policy settings: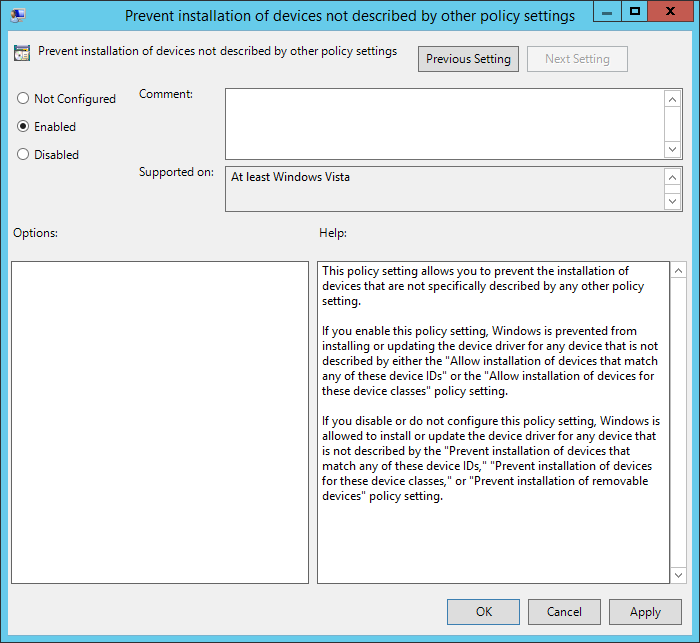 La configurazione è completata.
àˆ possibile utilizzare schemi diversi per limitare i dispositivi o categorie di dispositivi specifici. Microsoft ci permette di limitare specifici drivers o device IDs, potete cosଠlimitare solamente i dispositivi rimovibili.