Active Directory: how to restrict sites in IE 10 and IE 11 with a Group Policy
SOLVE IT PROBLEMS REMOTELY
with
Supremo Remote Desktop
EASY, POWERFUL, REASONABLY PRICED
Site restrictions are common in business networks. Mangers and entrepreneurs want to limit potential distractions and Microsoft offers a range of solutions to achieve the objective. An usual practice is to adopt a proxy server but you can enforce site restrictions on Internet Explorer – even the latest versions – using a simple Active Directory Group Policy.
In this tutorial we'll take advantage of the Content Advisor functionalities of Internet Explorer, a feature Microsoft hid in IE 10 and IE 11.

The first step is to download and install the Internet Explorer Administration Kit (IEAK). We'll use it to create a configuration executable for IE.
Run IEAK: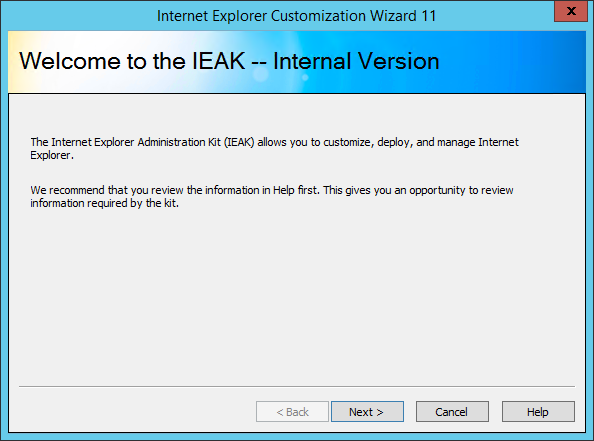 Choose a shared folder (accessible by the restricted users) where to save the package: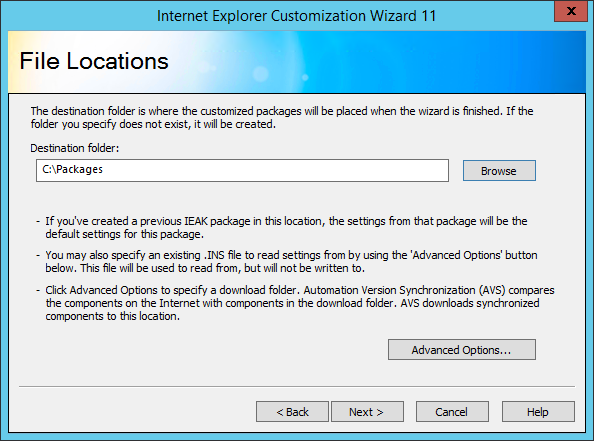 Select the target platform: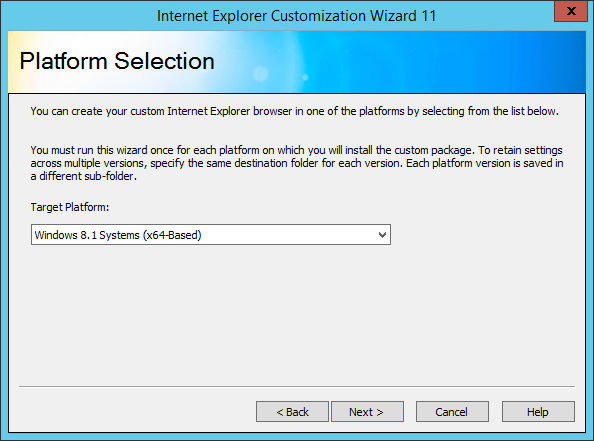 Select the target language: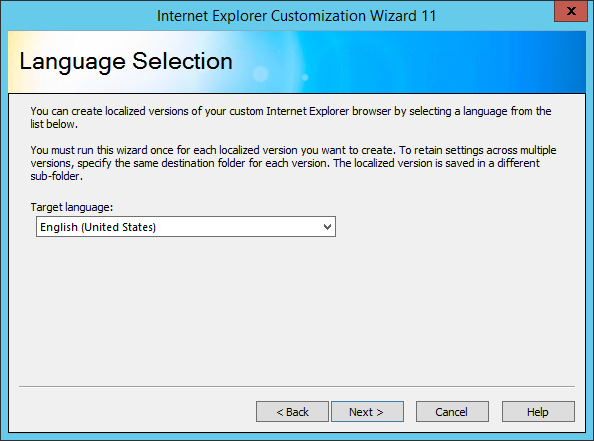 Check Configuration-only package: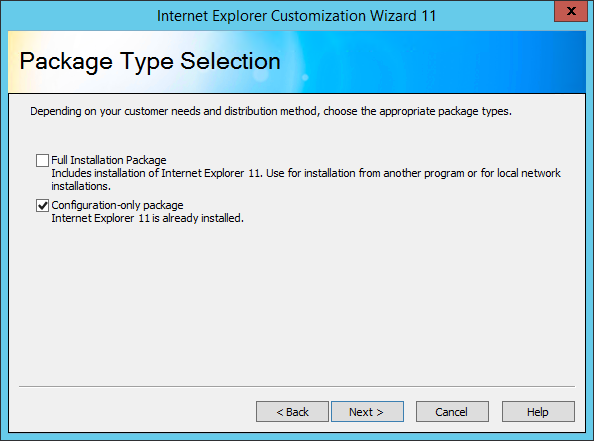 Clear All then check Security Zones and Content Ratings: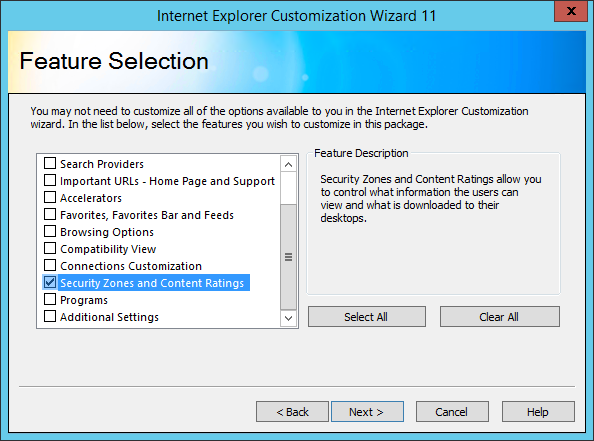 Synchronize your version of IE with the latest available and click Next: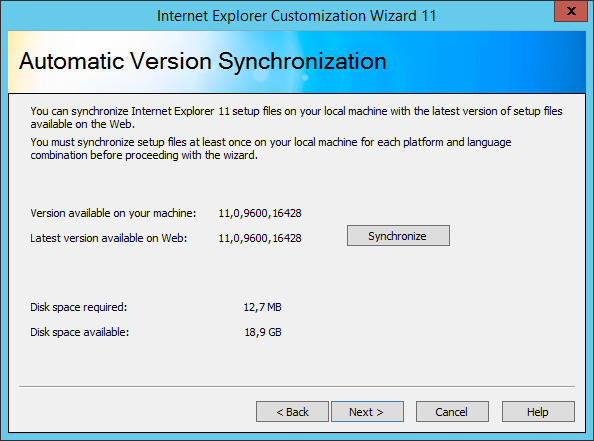 Check Import the current Content Ratings settings then click Modify Settings: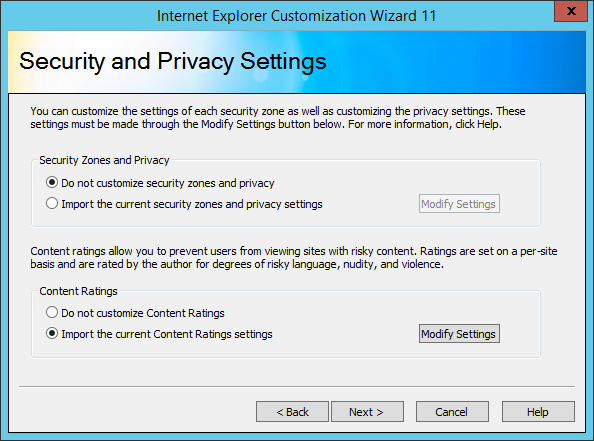 We're now in the Content Advisor configurator. Unrestrict all the ICRA3 categories: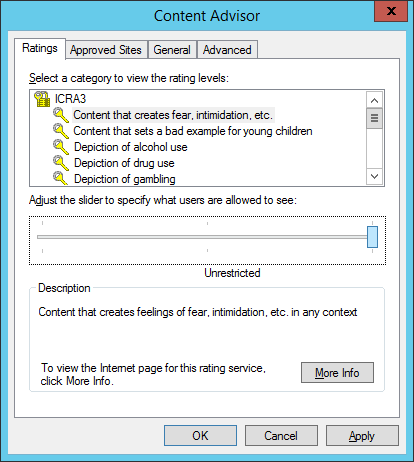 In the Approved Sites tab you can restrict the sites. Specify a domain and click Never, it will appear in the list below: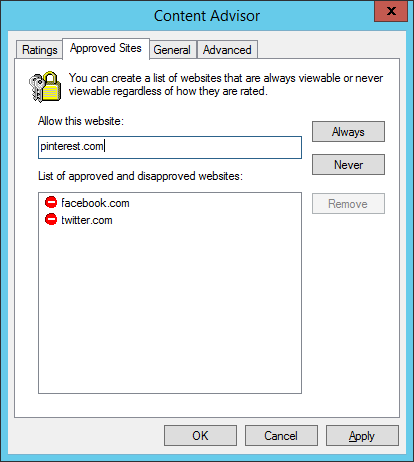 In the General tab check Users can see websites that have no ratings then click Create password: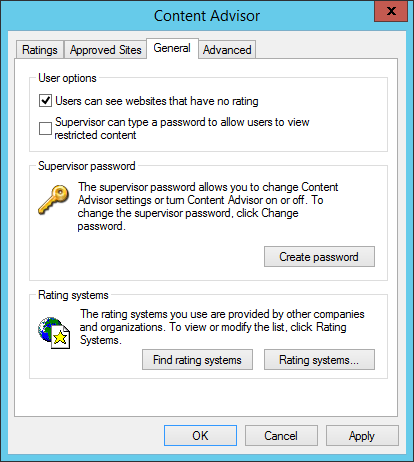 Specify the supervisor password: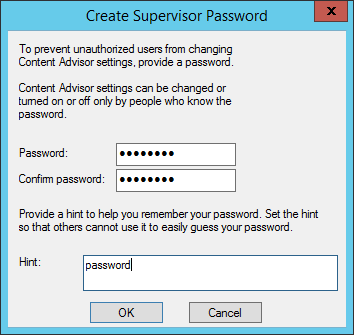 You're ready to generate the .msi package: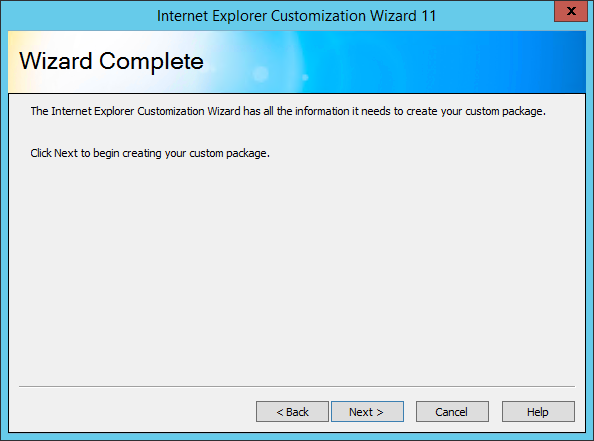 The executable is ready, now we need to install it on the client machines. Open the Group Policy Management panel and create a new policy:
Configure the Security Filter: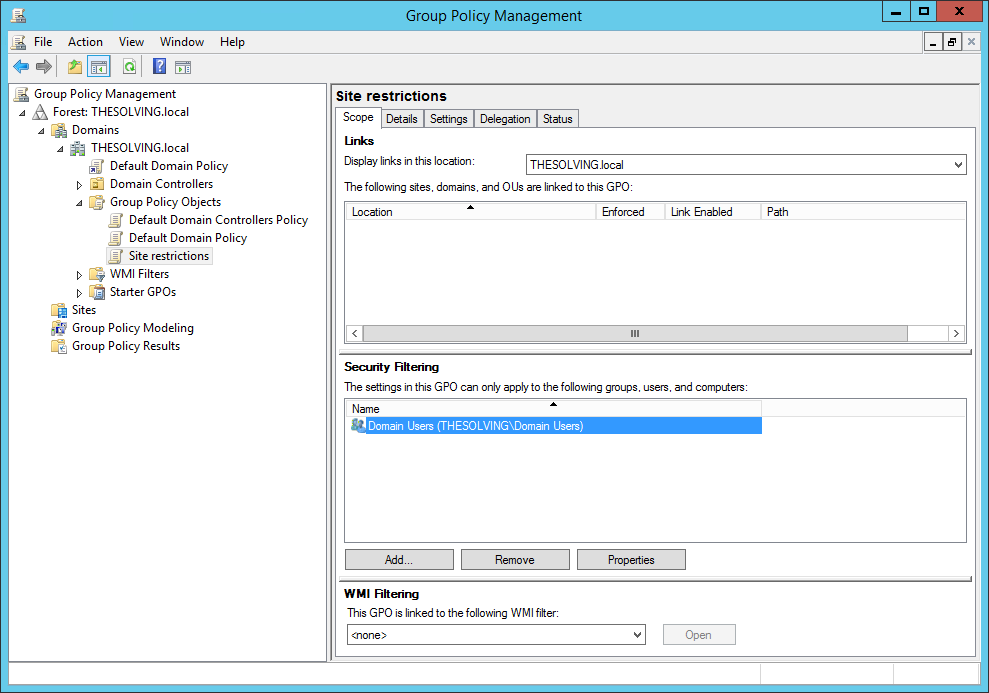 From the Settings tab right-click on User Configuration and select Edit: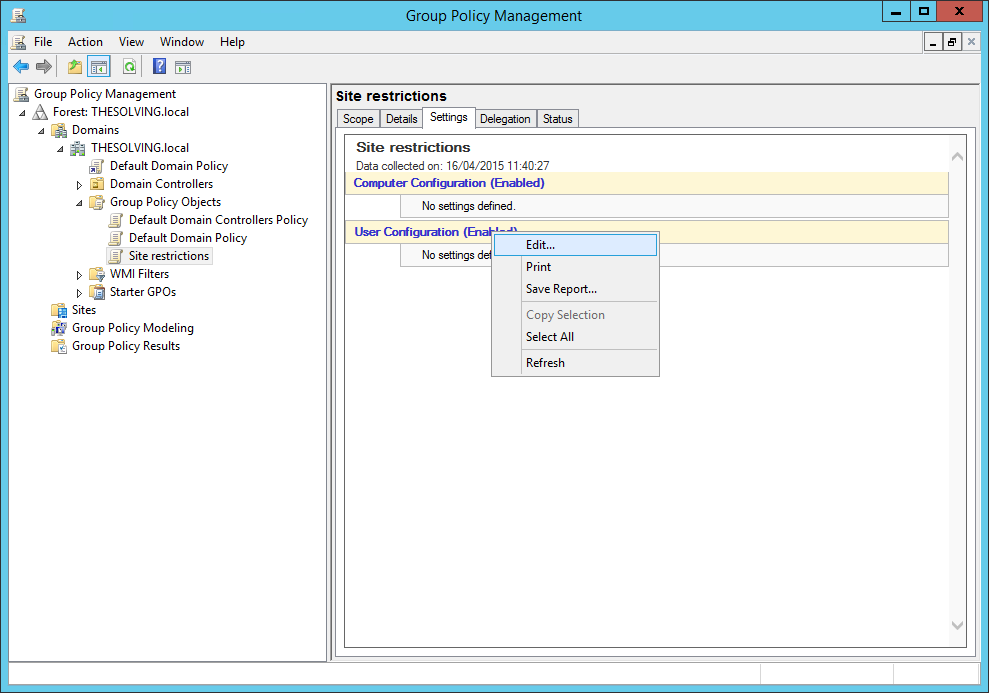 Add a new software package: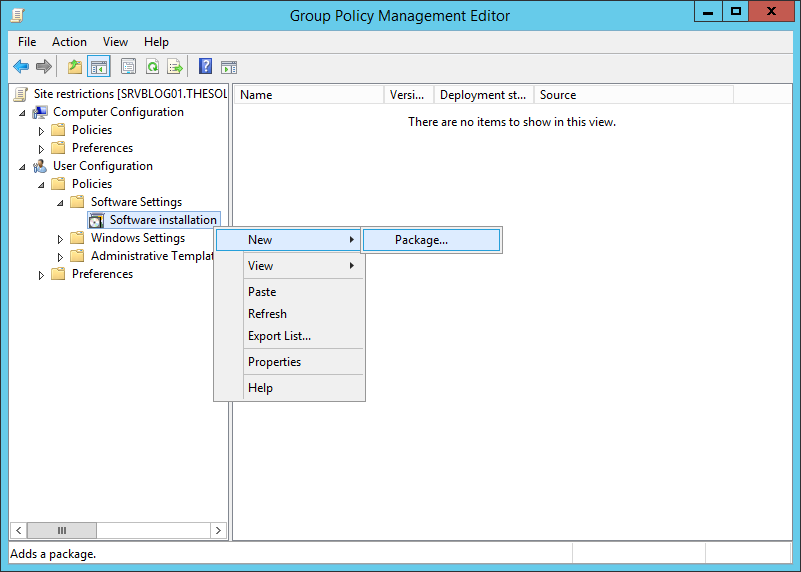 Select the .msi file: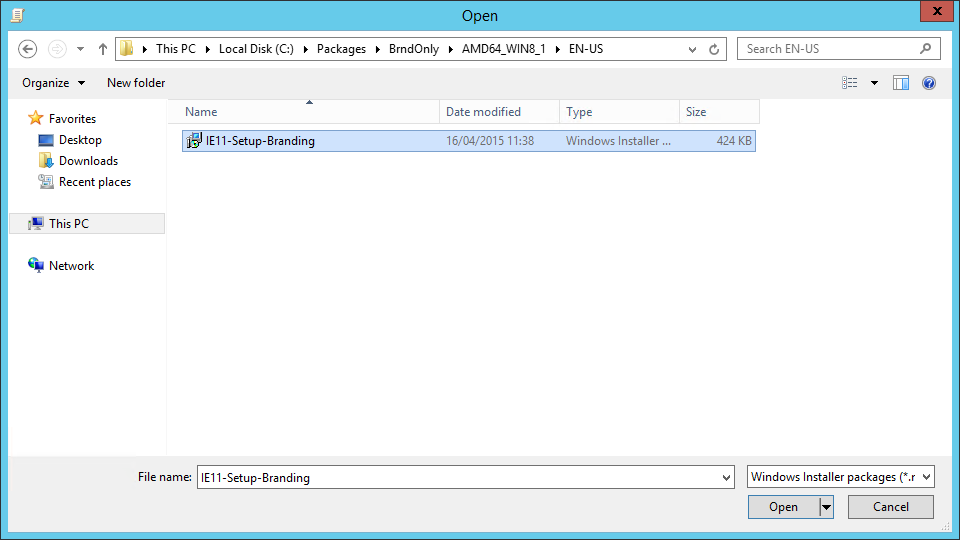 Choose the deployment method:
The Group Policy is ready: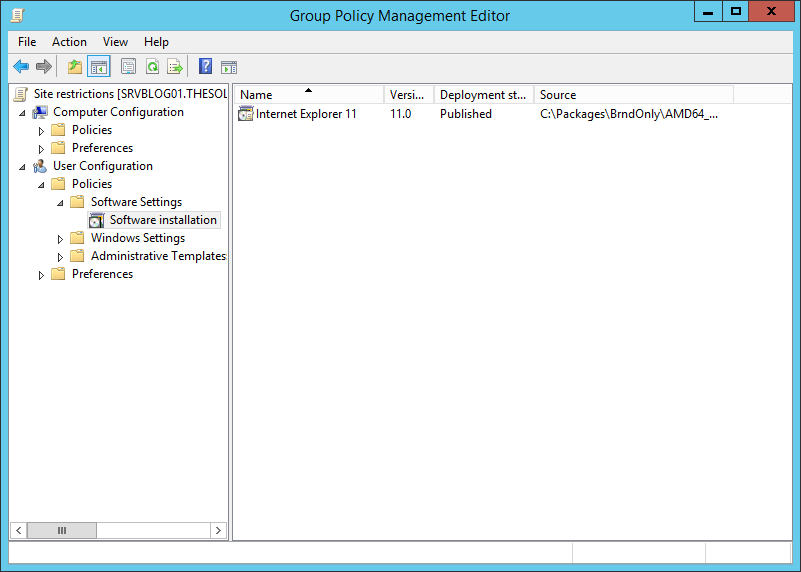 Activate the Group Policy: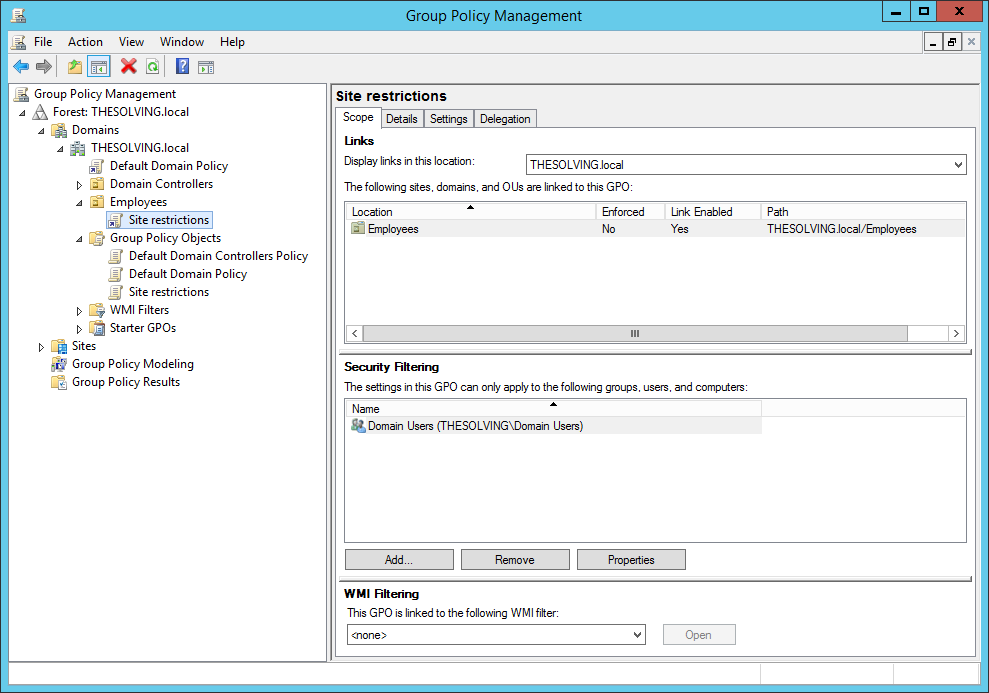 After a reboot the client machines won't be able to access Facebook, Twitter and Pinterest: