How to install a VPN on Windows Server 2012 R2
SOLVE IT PROBLEMS REMOTELY
with
Supremo Remote Desktop
EASY, POWERFUL, REASONABLY PRICED
VPN (Virtual Private Network) is a technology that allows to extend a local network on a public network like the Internet. Using a VPN, a computer connected to the Internet can send and receive data from the computers inside the network as if it was directly connected.
A very powerful tool for today's companies.
A VPN is easy to set up on Windows Server 2012 R2, just follow these steps and you'll be ready (server side, we'll talk about client configuration in the future).

1. Install the Remote Access role
Open the Server Manager and click on Manage. Select Add Roles and Features: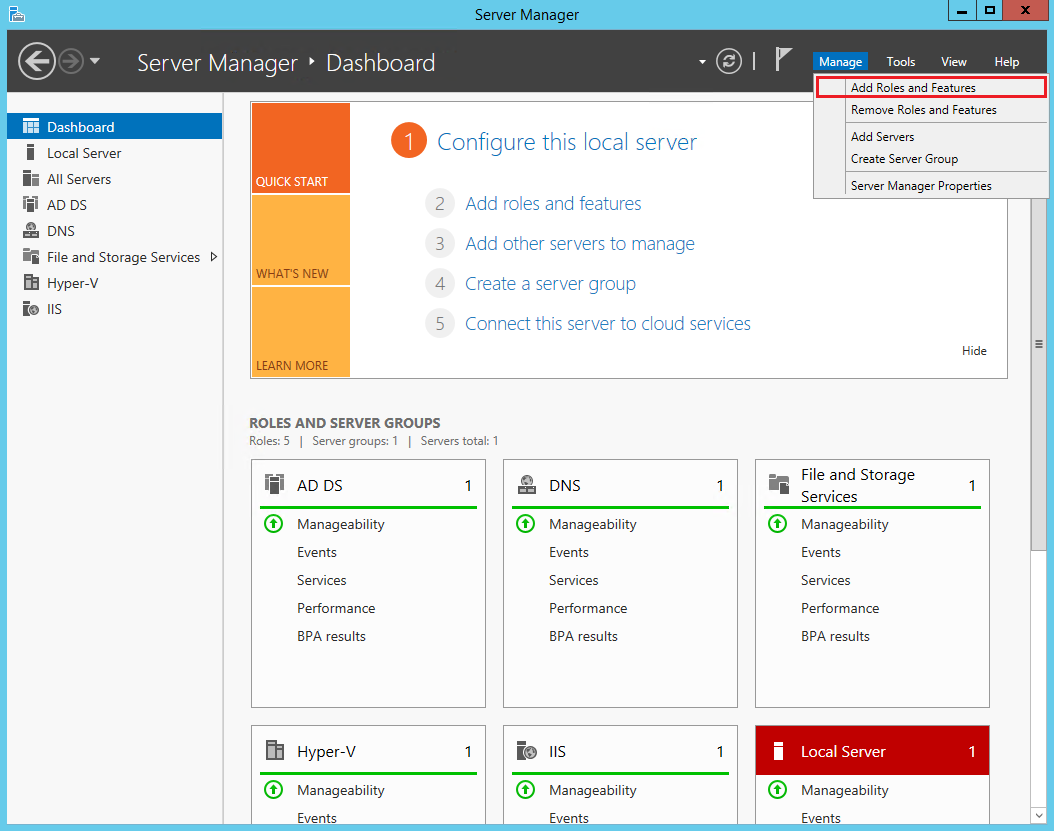 Click on Next until you reach the Roles tab: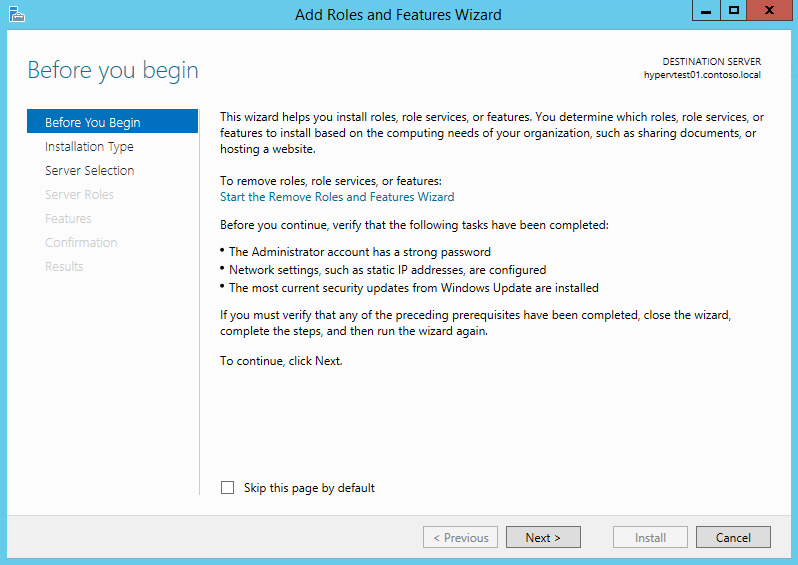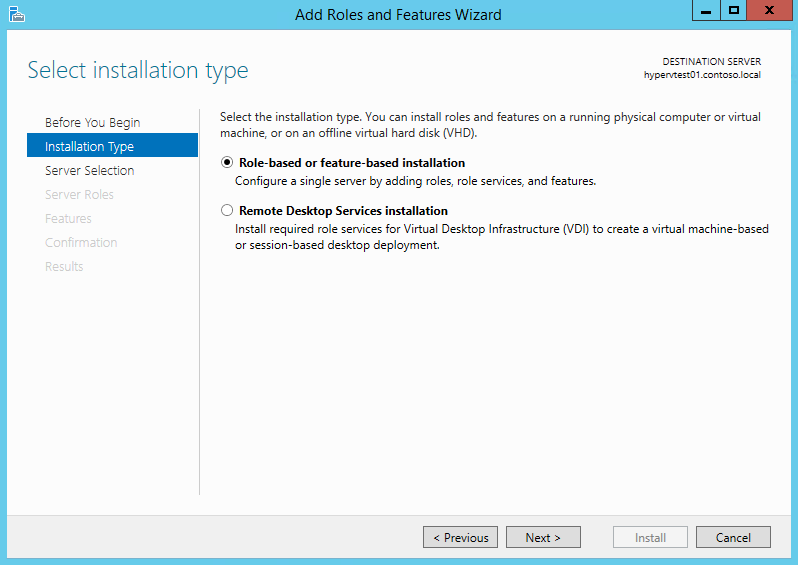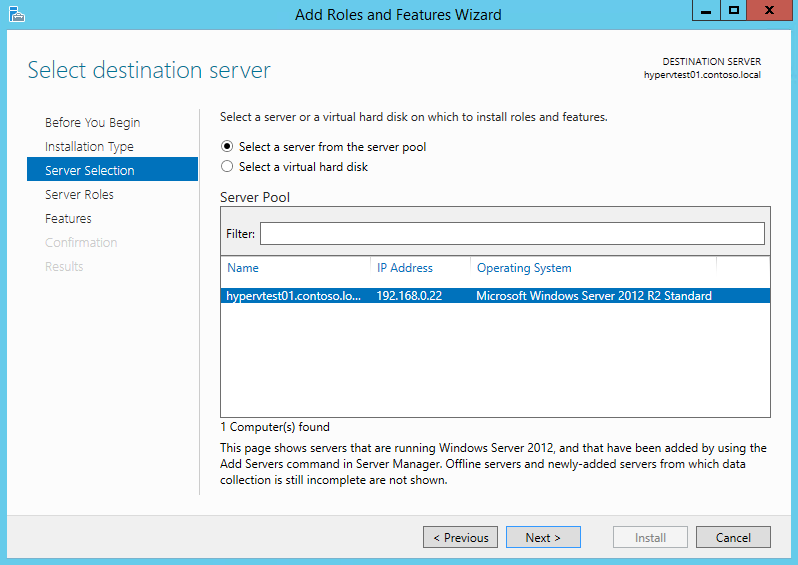 Now select Remote Access and click on Next: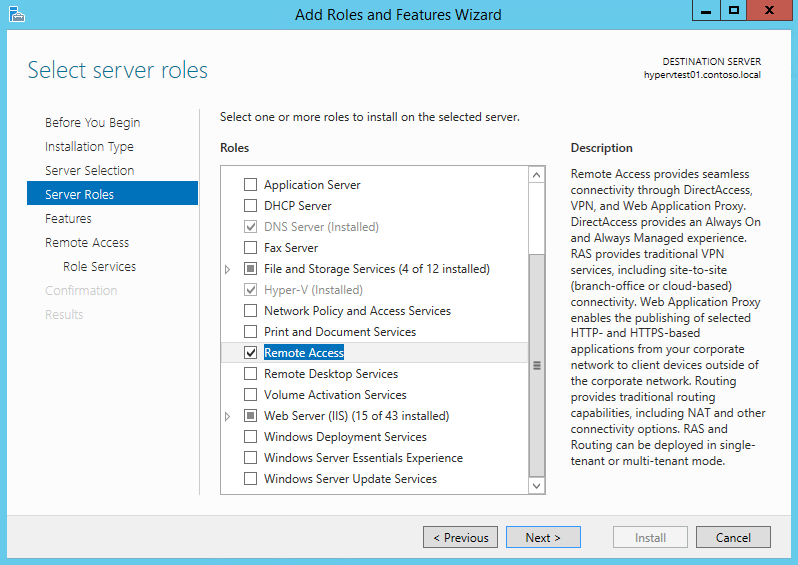 You don't need to select anything from the Features tab, click on Next: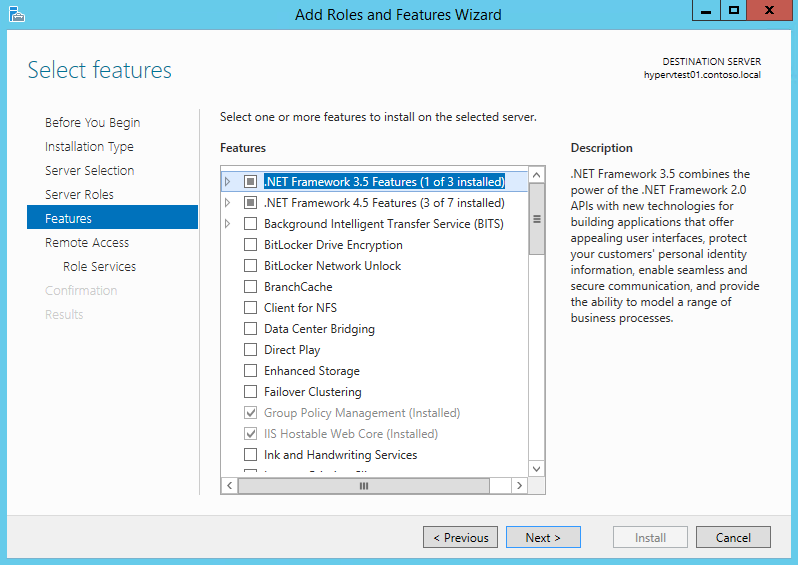 Just click on Next: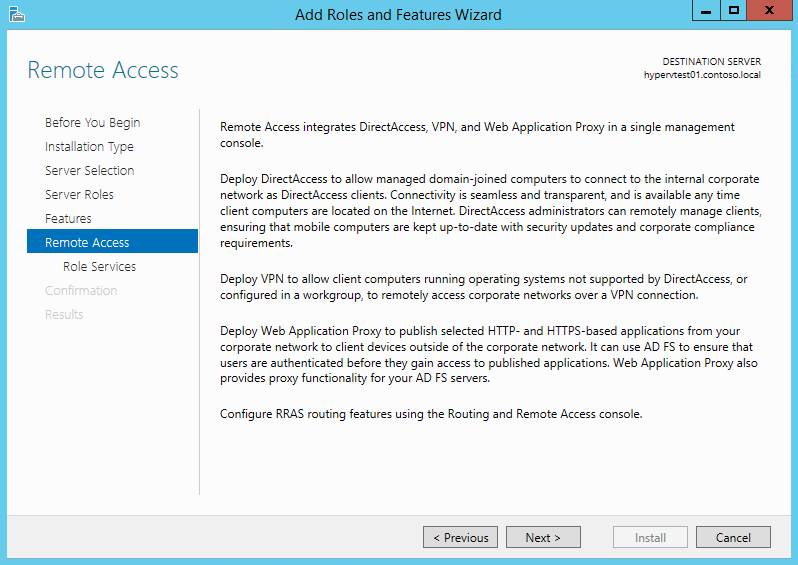 Select Direct Access and VPN (RAS):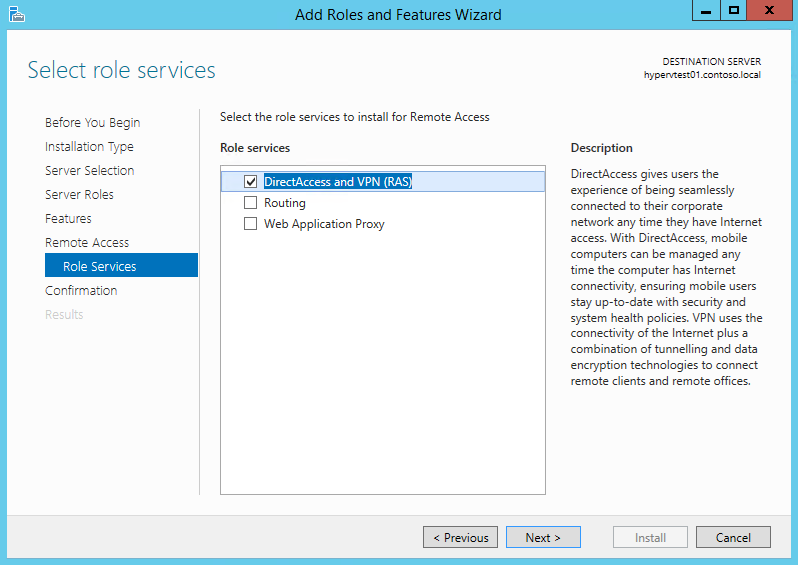 A dialog showing the missing dependencies will appear. Click on Add Features: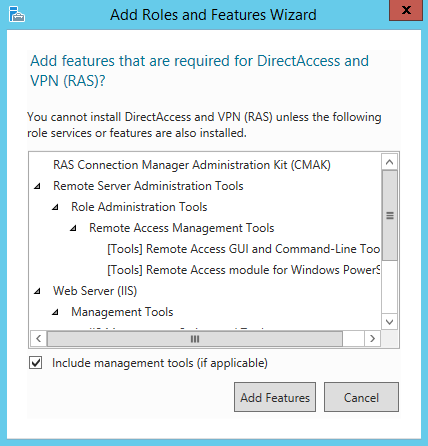 Install the Remote Access role. It will take some minutes: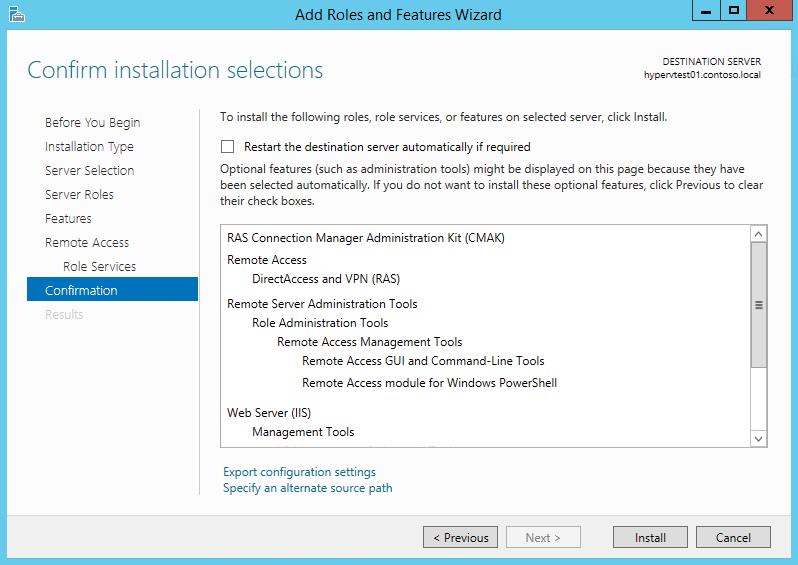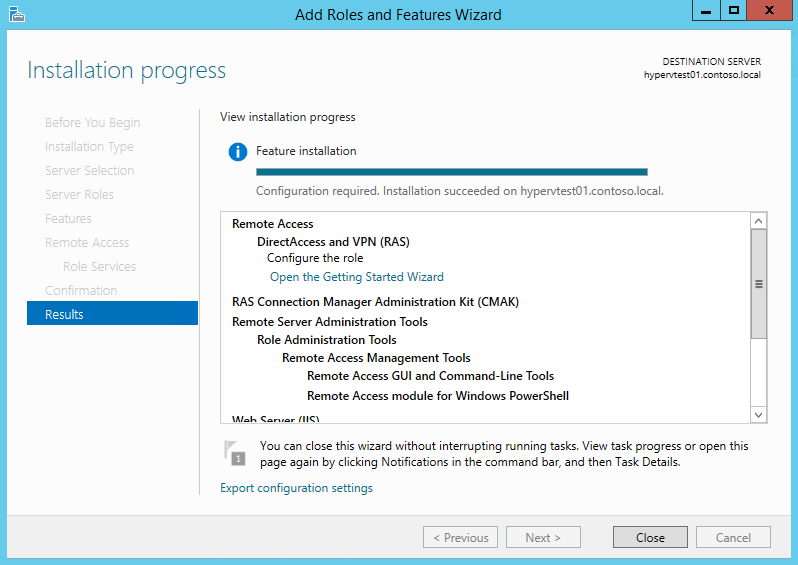 2. Install and configure your VPN
Go back to the Server Manager dashboard and click on Remote Access. Select your server and right-click on it, then click on Remote Access Management: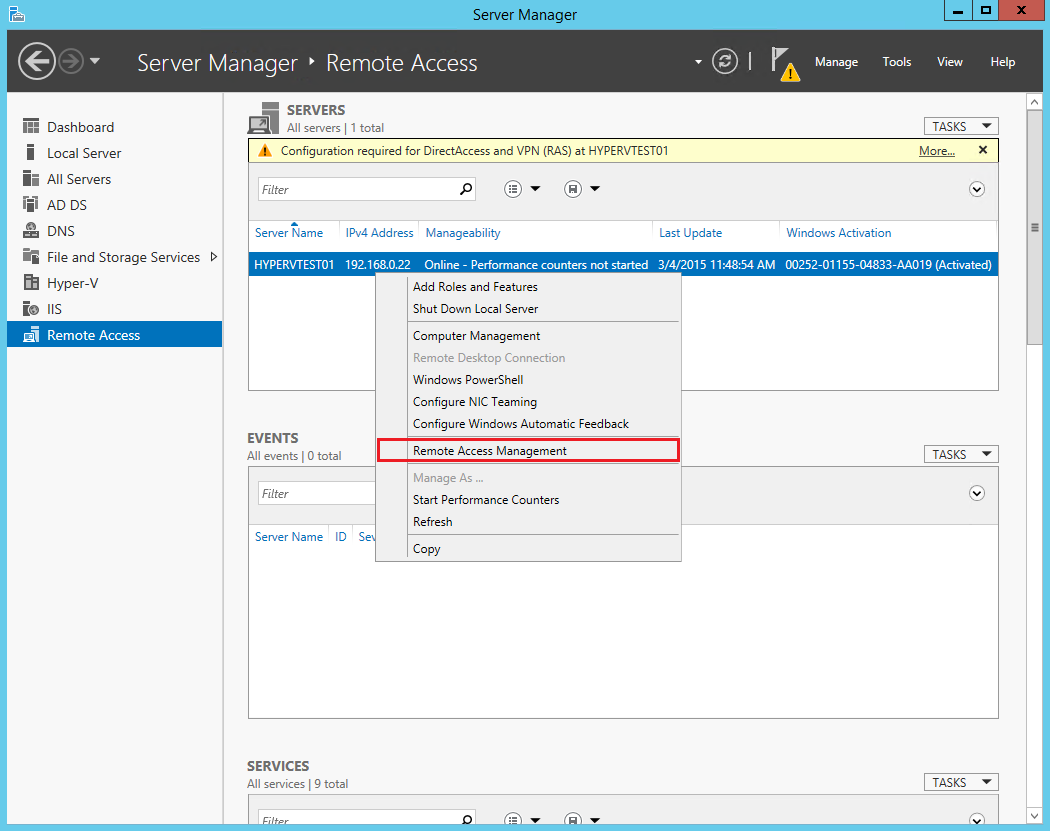 Run the Getting Started Wizard: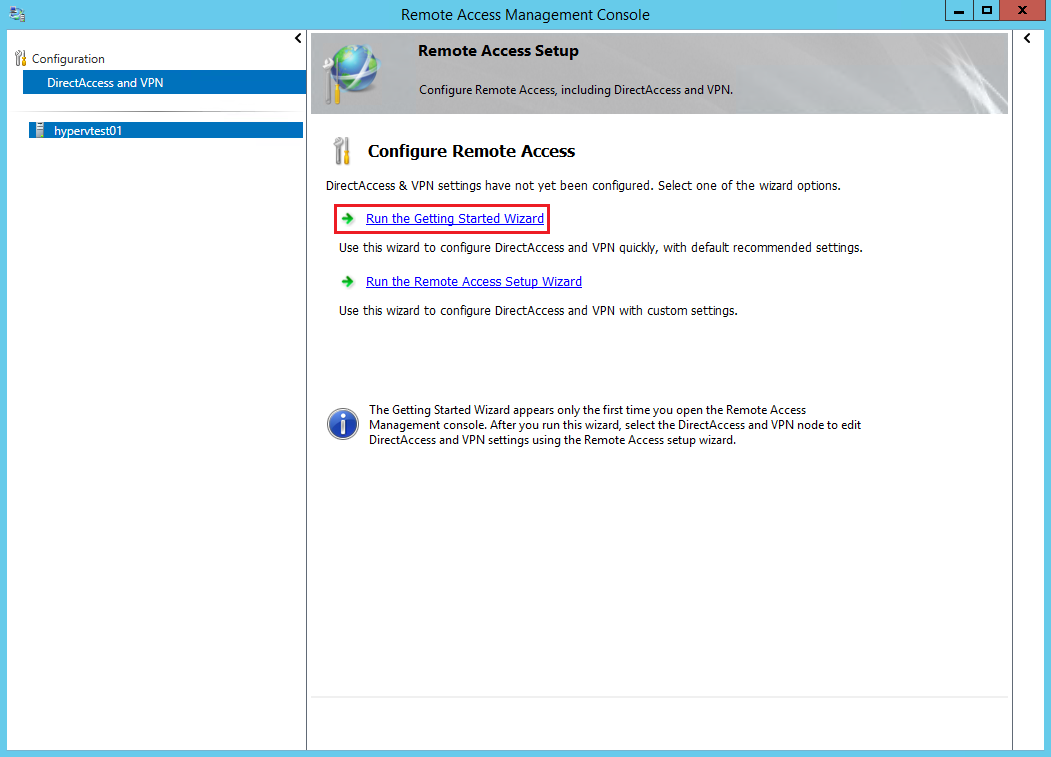 Press Deploy VPN only and it will be installed: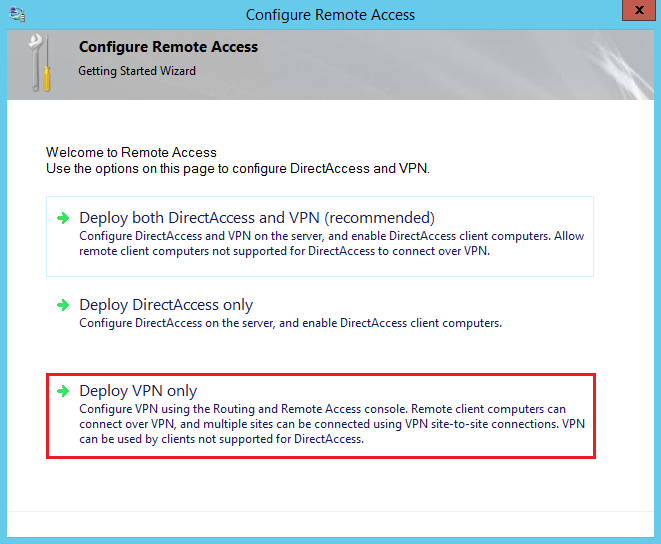 Select your server and right-click on it, choose Configure and Enable Routing and Remote Access: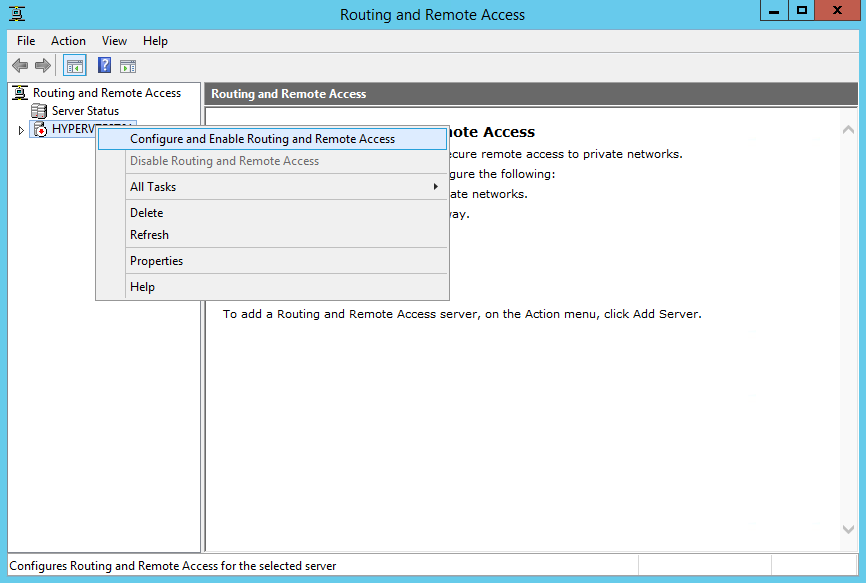 A new Wizard will start: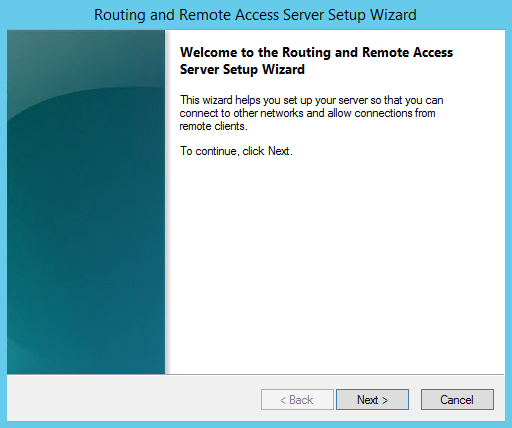 Select Custom configuration and click on Next: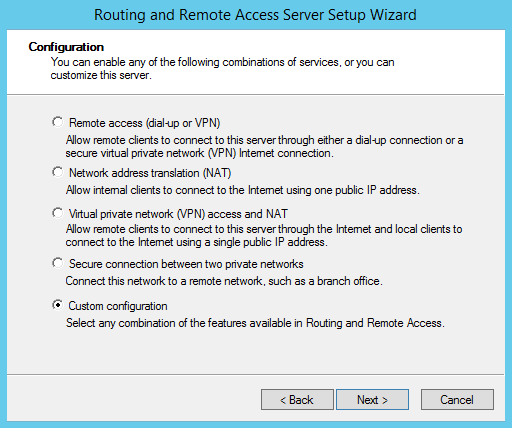 Select only VPN access: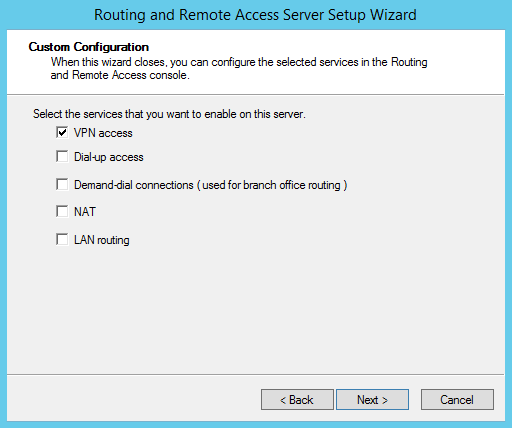 Complete the procedure and start the service: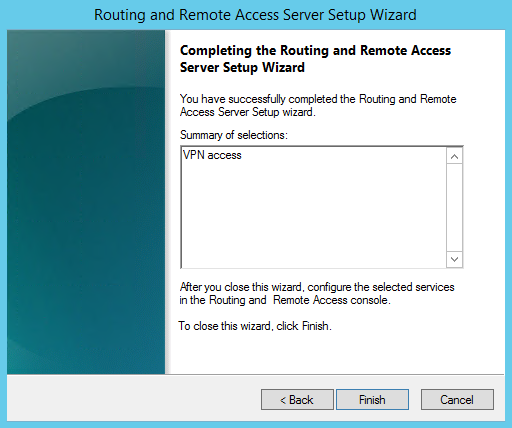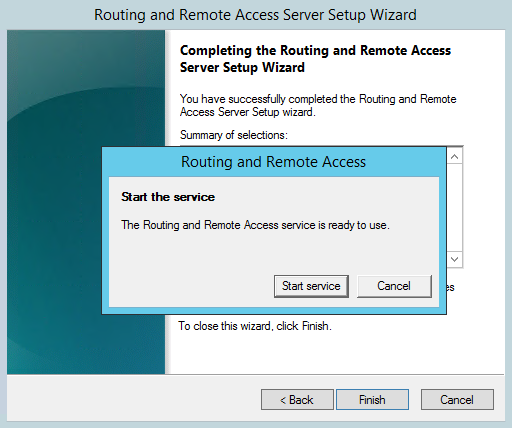 Note that router and firewall must be properly configured to support VPN functionalities. We'll talk about that in another post.
3. Enable the users for the Remote Access
You can enable users for the Remote Access from the Active Directory properties: