How to install and configure an iSNS server on Windows 2012 R2
SOLVE IT PROBLEMS REMOTELY
with
Supremo Remote Desktop
EASY, POWERFUL, REASONABLY PRICED
iSNS (Internet Storage Name Service) is a protocol that allows automatic discovery, management and configuration of iSCSI devices. In a nutshell, it's like DNS for iSCSI devices.
It can be useful to speed up client configuration when you have many iSCSI targets.
It's very easy and quick to set up. Just a few steps and you'll be ready.

Install the iSNS Server service feature from the Add Roles and Features Wizard: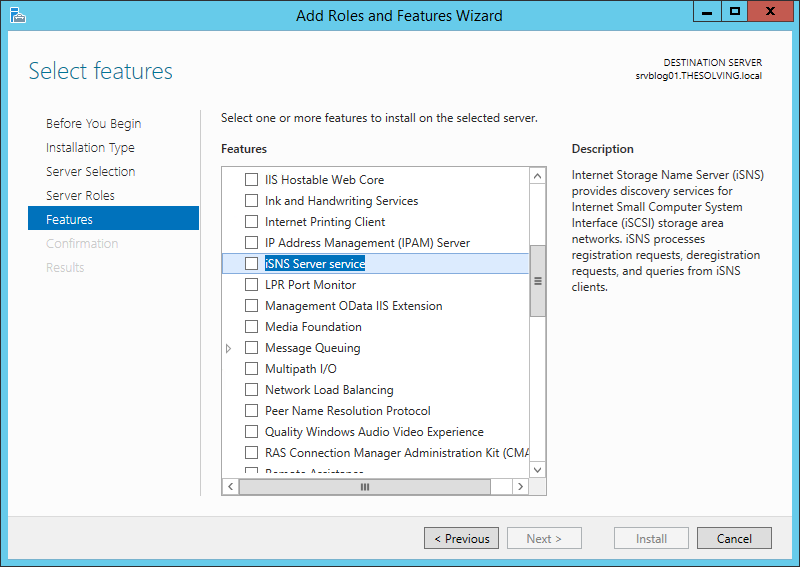 After the completion of the installation open the iSNS Server panel: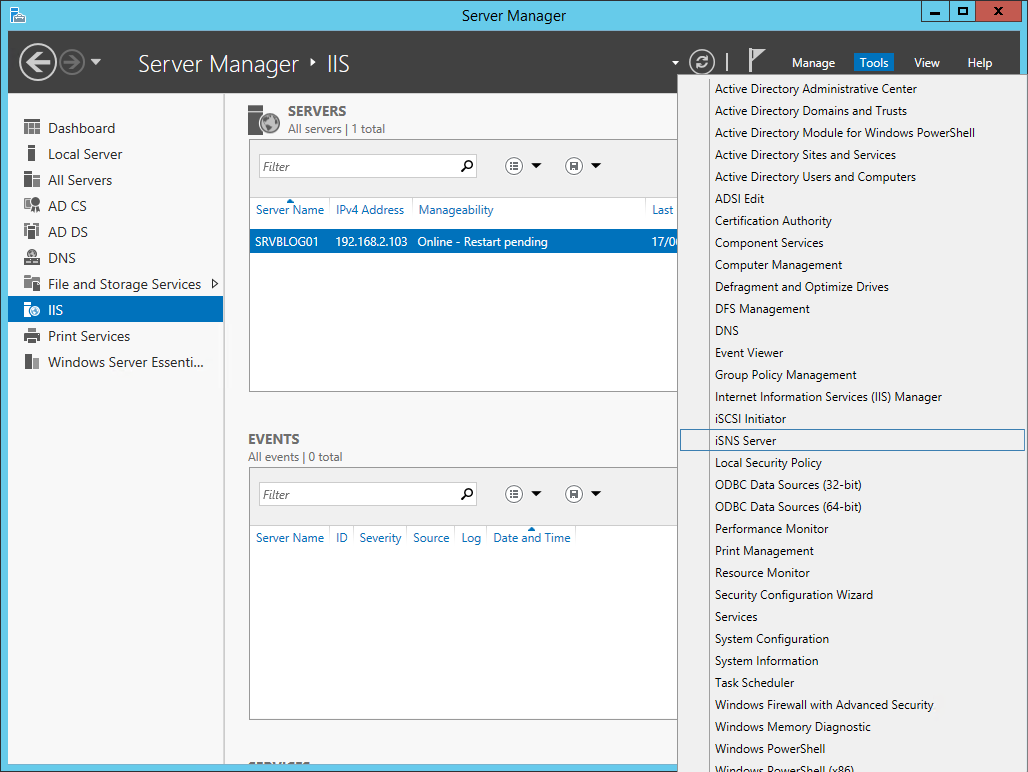 You won't see any device yet, even if there are many iSCSI targets and initiators in your local network: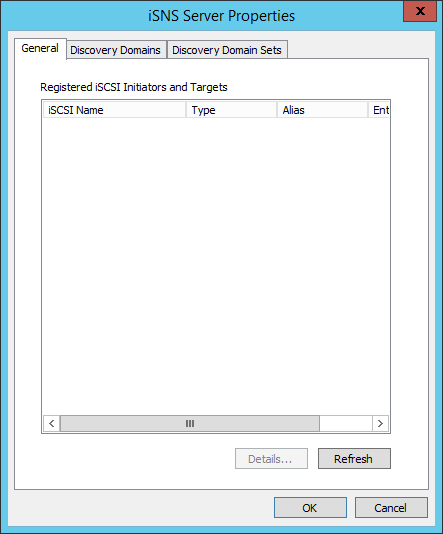 You need to specify the IP address of the iSNS server in your iSCSI devices in order to make them appear in the iSNS Server panel. In this example we are specifying the iSNS server for a FreeNAS iSCSI target: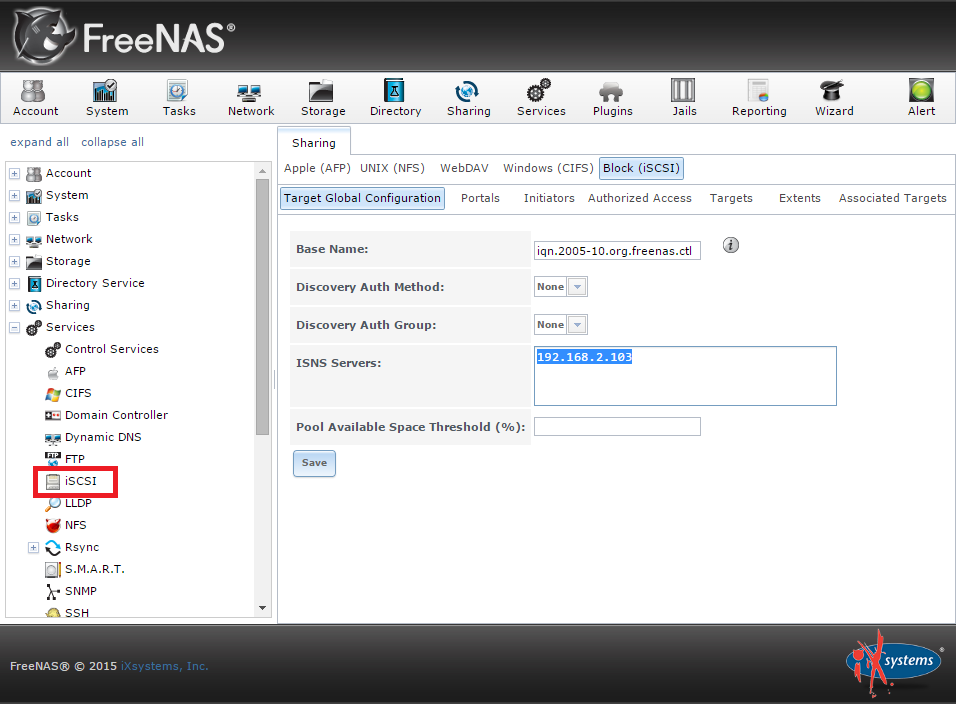 You also need to connect your initiators to the iSNS server to take advantage of the discovery functionalities: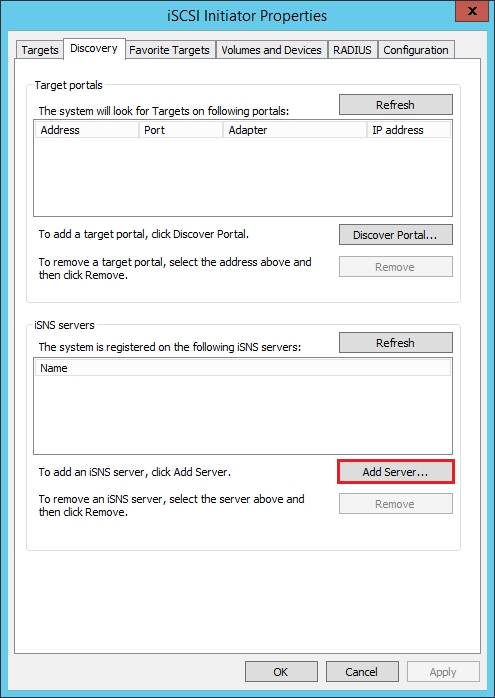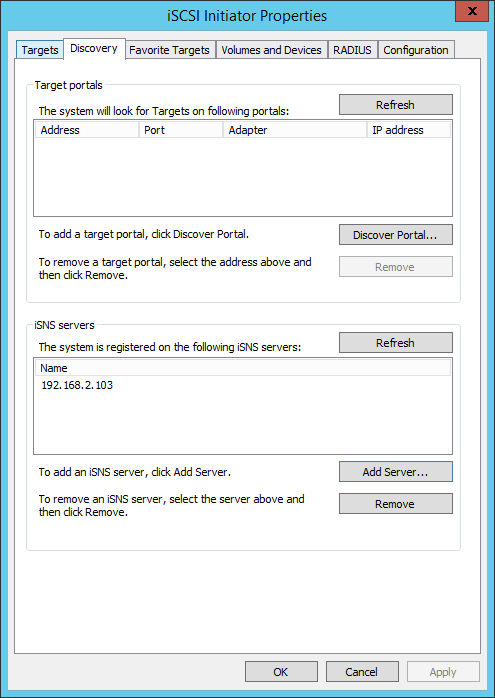 As you can see from the screenshot below, the initiator is now automatically detecting the iSCSI target: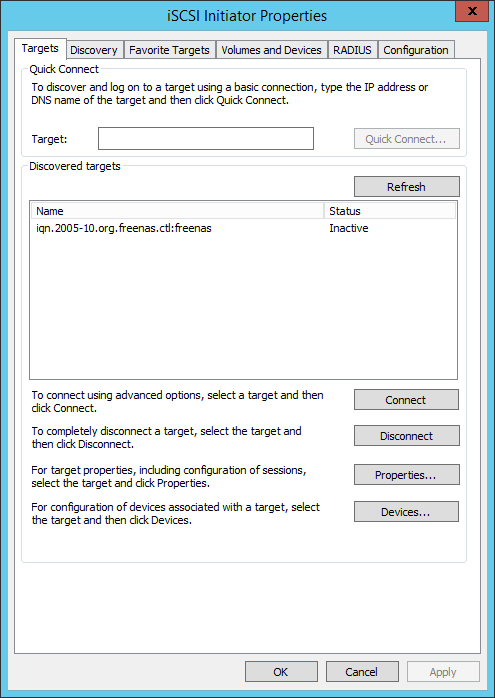 From the iSNS Server panel you can now see the connected devices: