How to add a new user to a customized vCenter Role
SOLVE IT PROBLEMS REMOTELY
with
Supremo Remote Desktop
EASY, POWERFUL, REASONABLY PRICED
The privileges and Roles allow the administrator of a VMware virtual environment to configure a granular security policy defining individual user rights.
For a VMware system administrator it's good practice to define the user access rights from the vCenter servers. There are several technologies to secure a virtual environment, this time we are going to see how to assign a customized role to an individual user.
In our previous article we talked about how to create a customized Role to which we gave only the privileges to configure the Virtual Machines.
It's considered a best pratice not to modify the default roles because they can be useful for future reference.
In this article we'll explan how to create a new user which we'll assign to a customized Role named VM Configuration Manager.

Log in your vCenter Web Client and click Administration: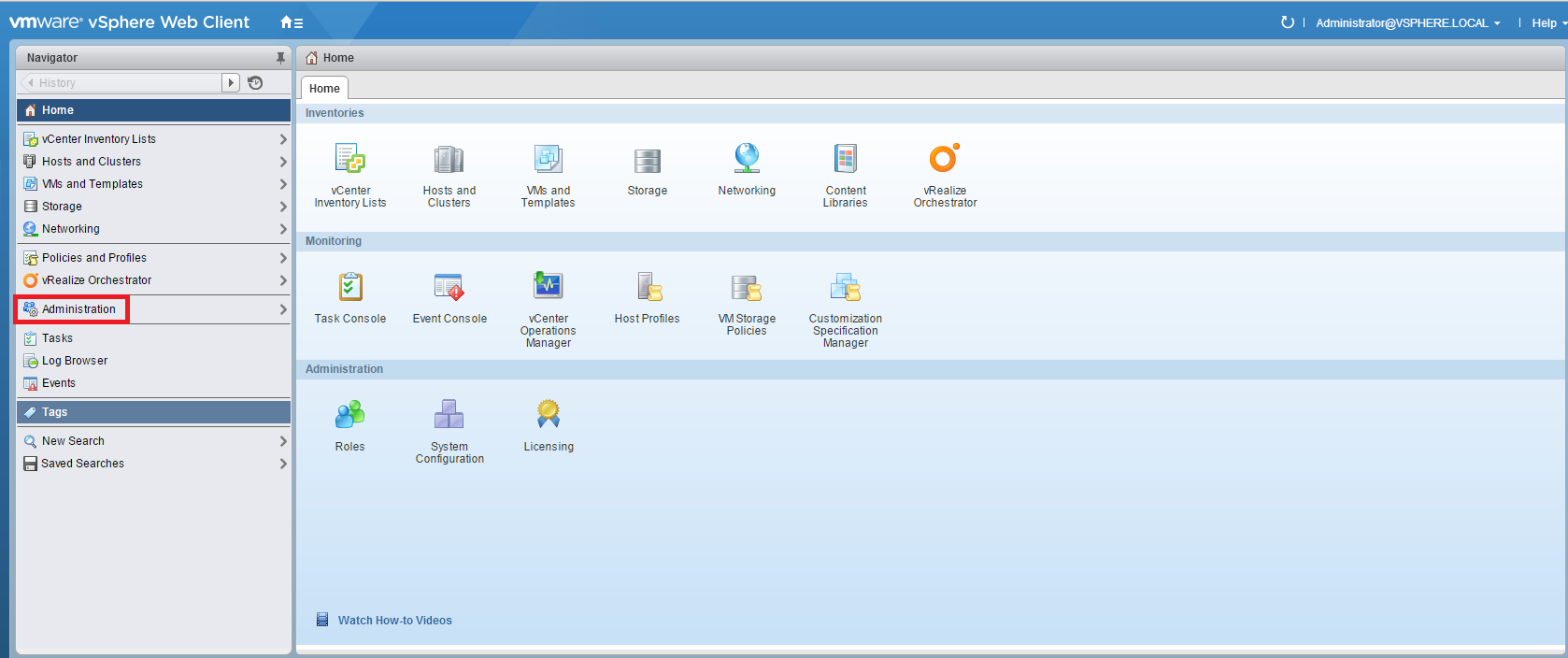 We have already created the customized Role named VM Configuration Manager: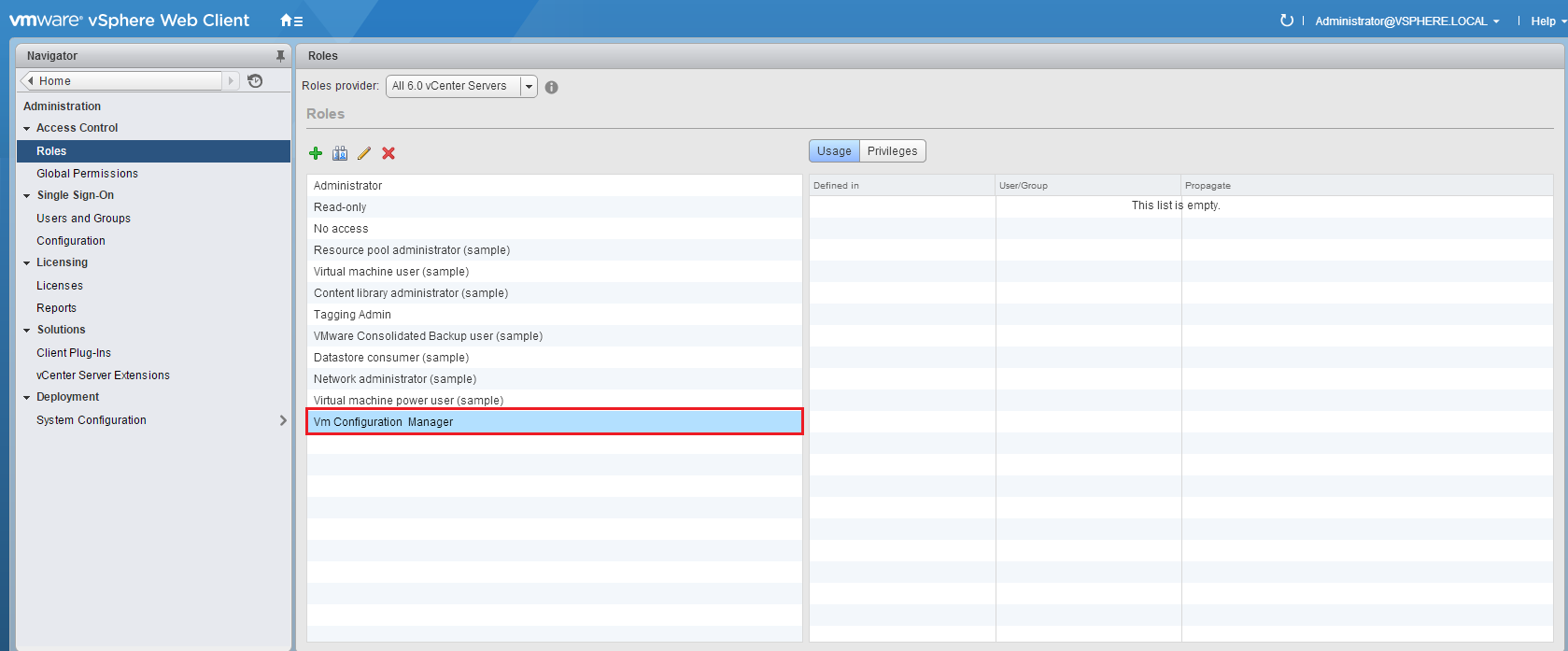 Select Users and Groups, then open the Users tab and press +: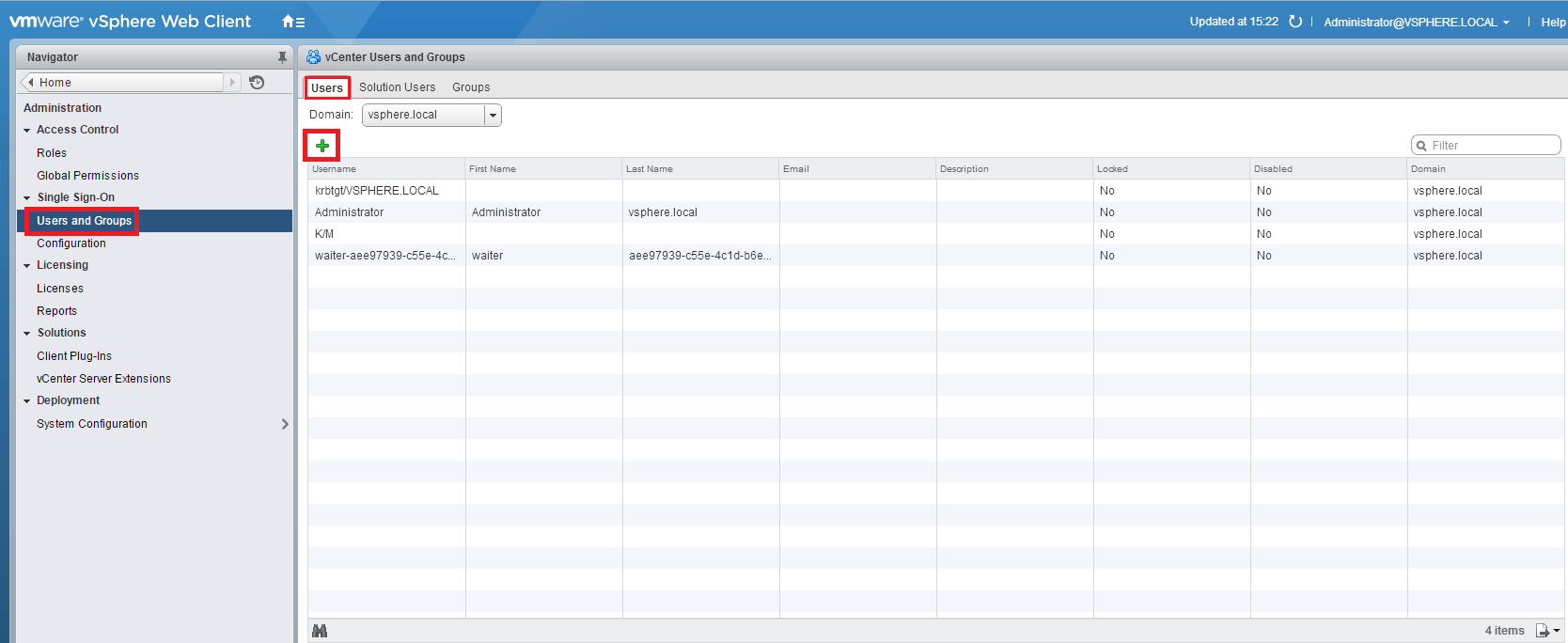 As you can see, a window will open allowing to define the name of new user. Name the new user (in our example we used: usertest) and set the password: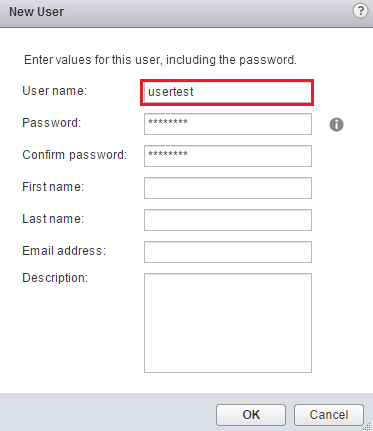 Select Global Permissions, than open the Manage tab and press +: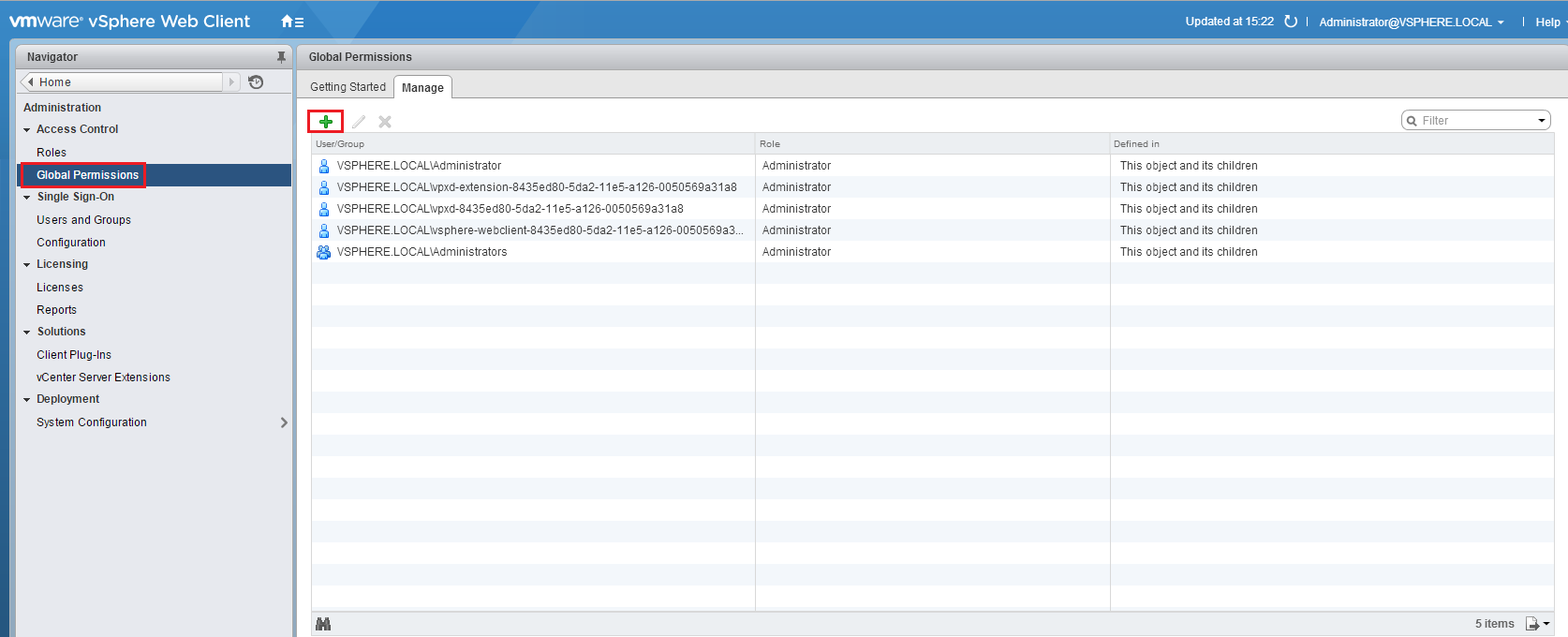 Select the VM Configuration Manager role from the dropdown menu and press Add: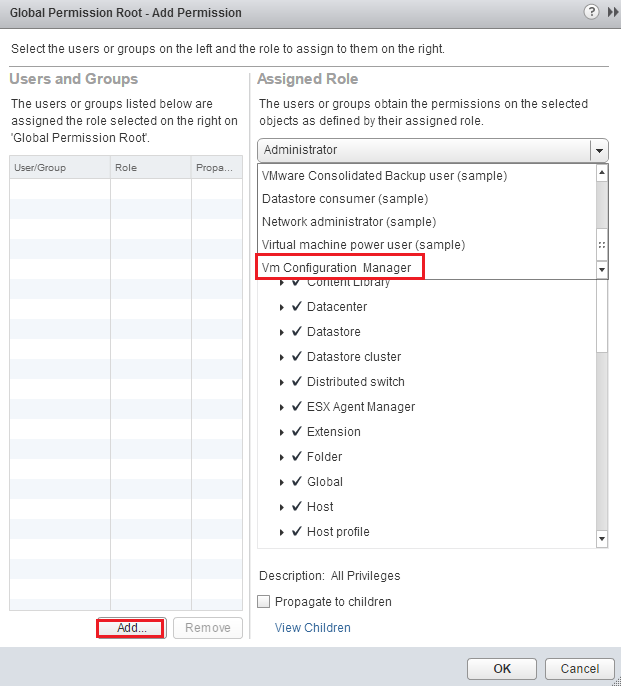 Add usertest to the VM configuration Manager role: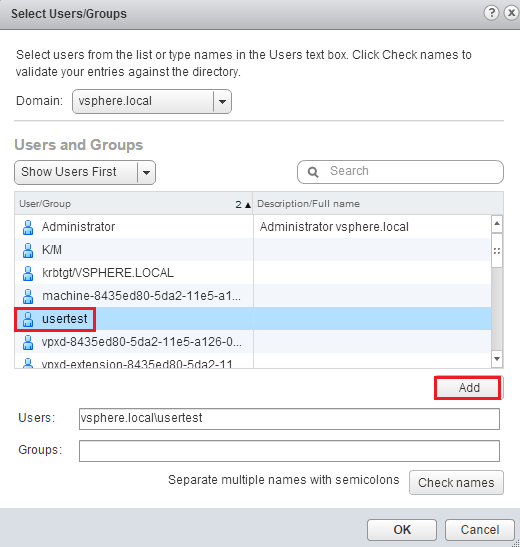 Press OK to confirm: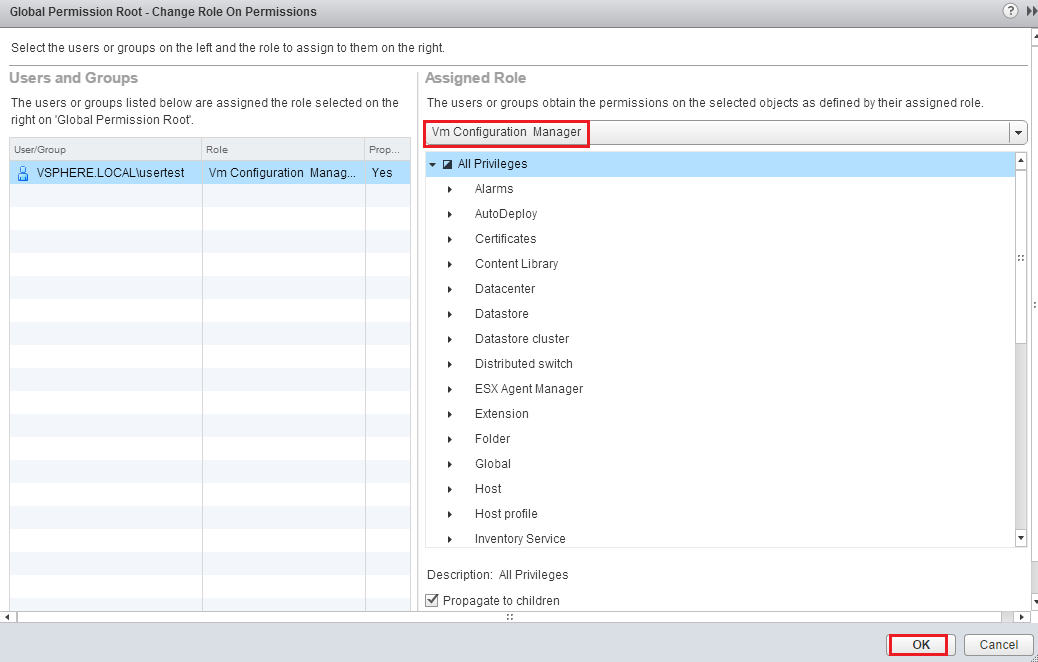 Review the Global Permissions list, verify the presence of the new user: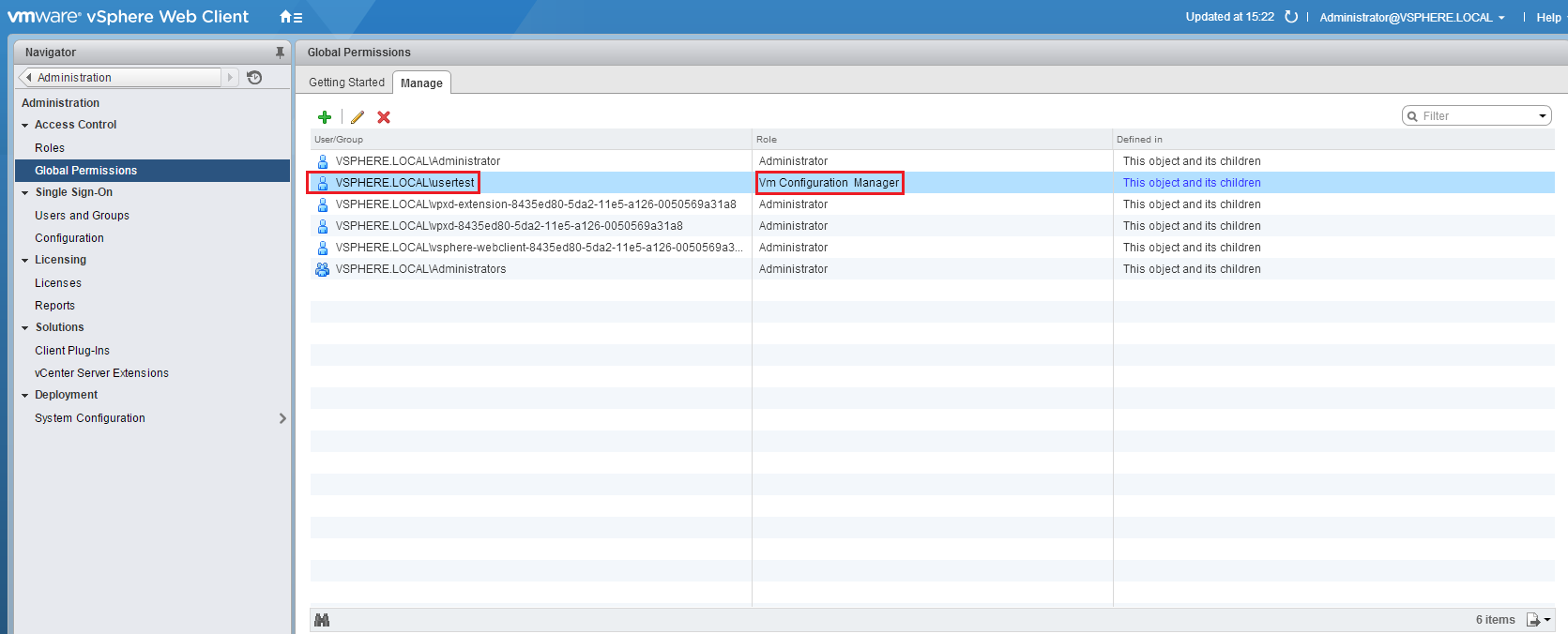 It's also possible to verify the presence for the new user from the Roles tab: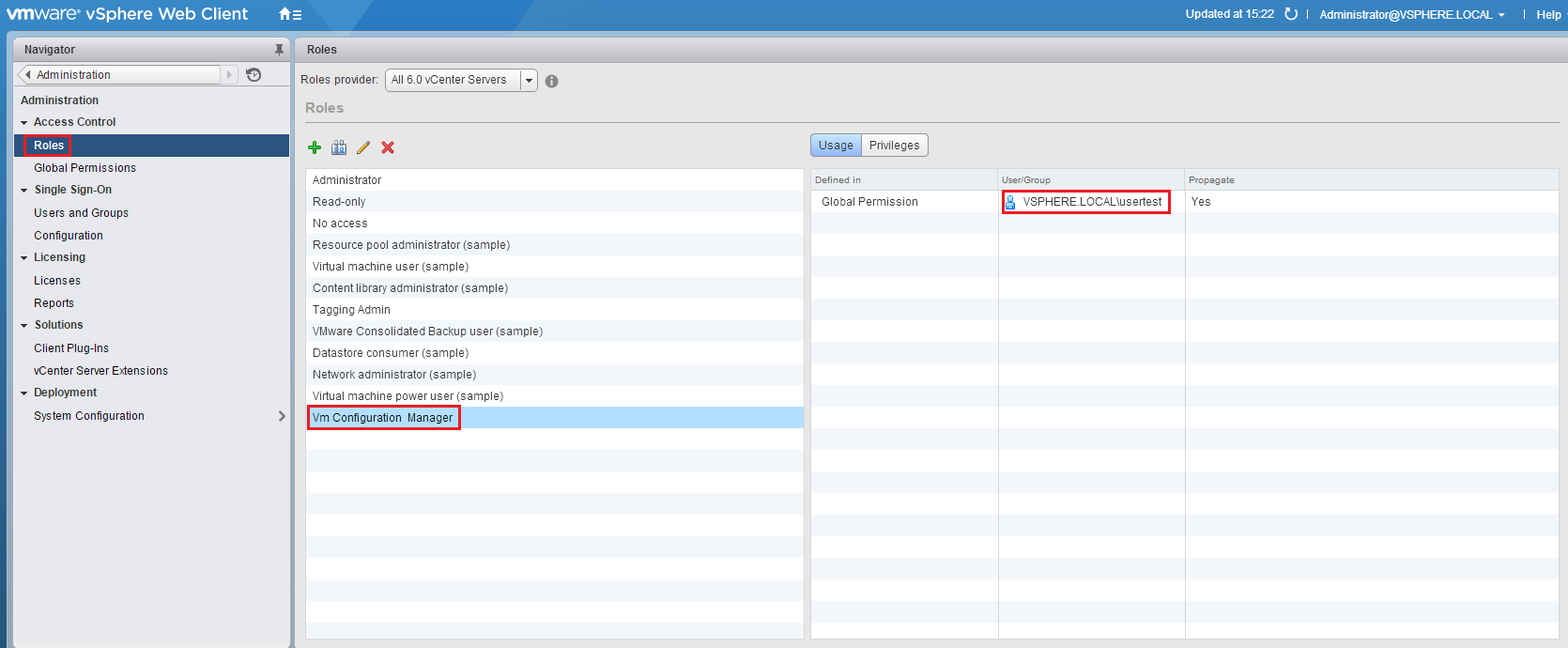 Log out and perform the login with usertest: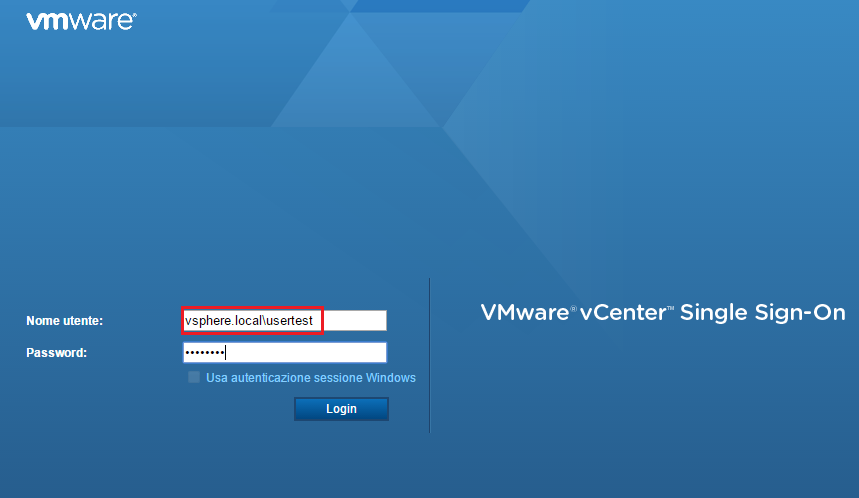 We took a couple of screenshots of the same pages with the Administrator and usertest accounts. As you can see from the comparative, the usertest account lacks many features available for the Administrator: