How to configure virtual machine replication on Hyper-V (Replica)
SOLVE IT PROBLEMS REMOTELY
with
Supremo Remote Desktop
EASY, POWERFUL, REASONABLY PRICED
Virtual machine replication is a powerful technology for business continuity and disaster recorvery. Microsoft introduced its own replication technology, called Hyper-V Replica, with Windows Server 2012.
Hyper-V Replica allows asynchronous replication between two Hyper-V hosts. The configuration is quite simple and can save your day in case of accident.

In our example we have two – Windows Server 2012 R2 – Hyper-V hosts: HYPERVTEST01 and HYPERVTEST02. We'll configure HYPERVTEST02 as the Replica host.
First of all you need to enable virtual machine replication on the secondary host. In our case we launched Hyper-V Manager from HYPERVTEST02. Under the Action menu select Hyper-V Settings: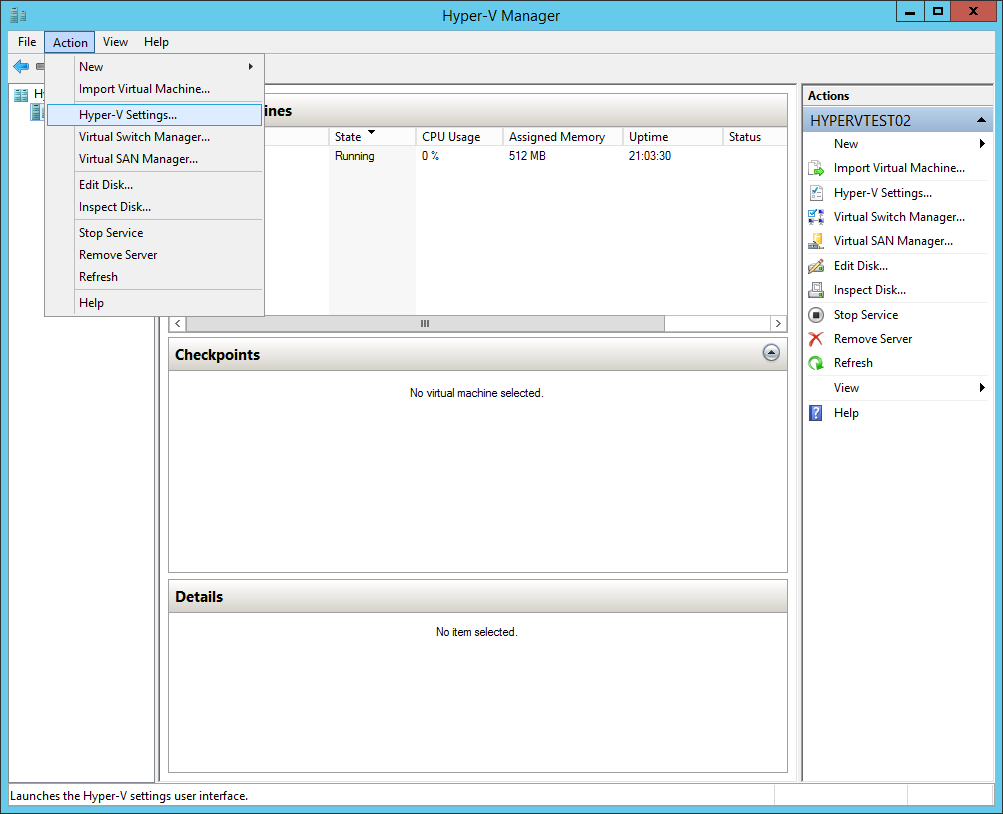 Enable this computer as a Replica server. Select Kerberos as authentication system: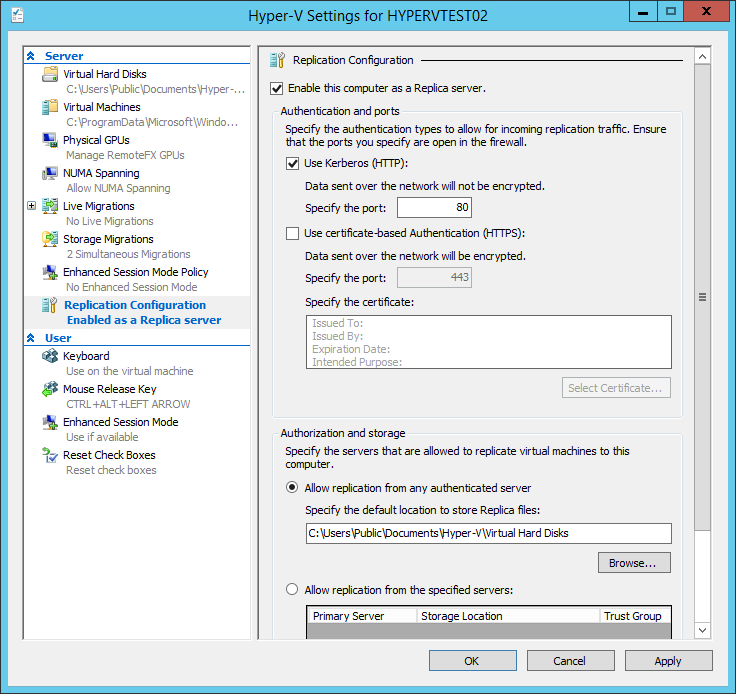 You need to enable the Hyper-V Replica HTTP Listener rule of the Windows Firewall (we're still on HYPERVTEST02):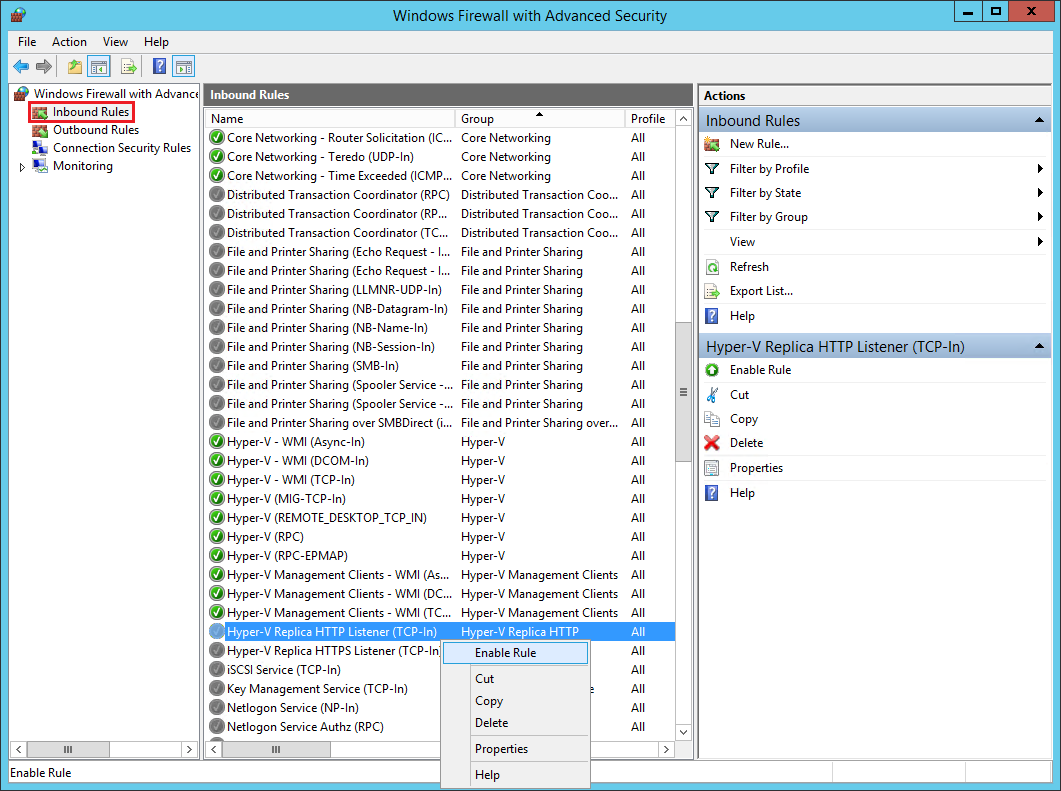 Now go to the main host, in our example HYPERVTEST01, and select the virtual machine(s) you want to replicate. Then click Enable Replication: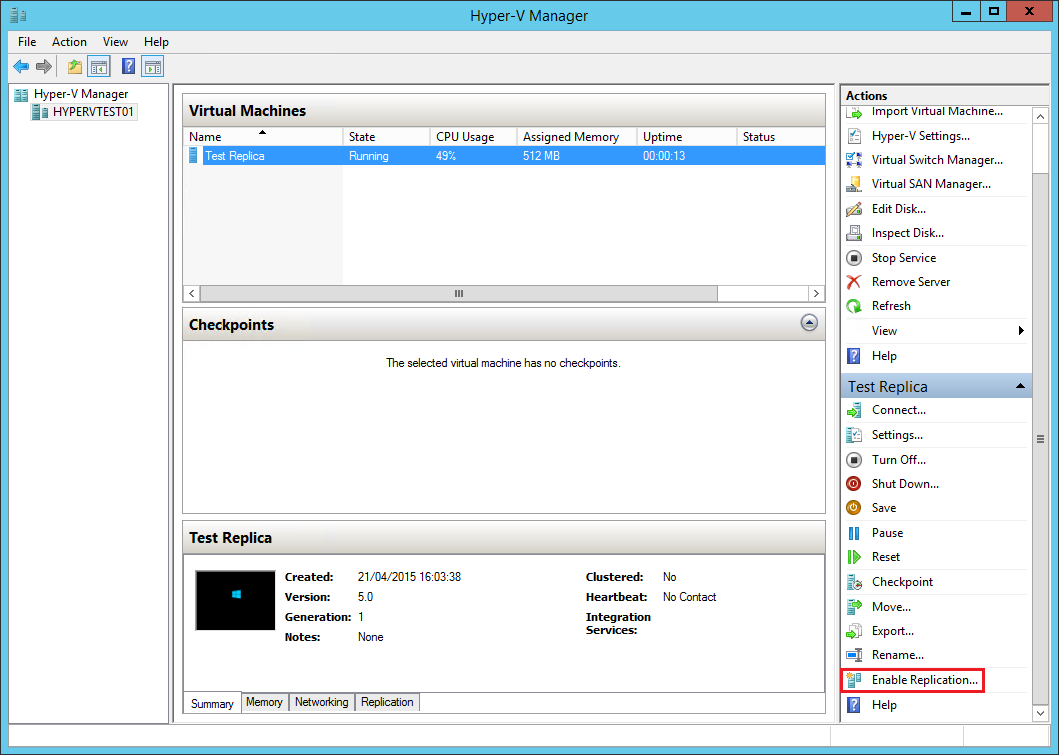 A Wizard will start: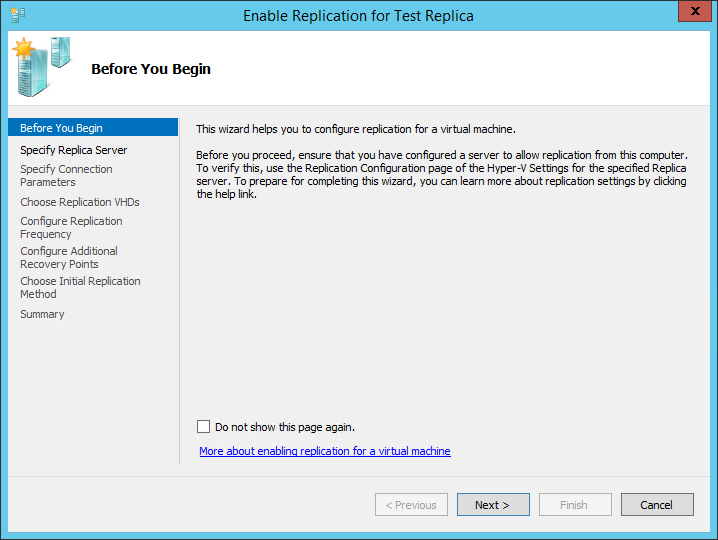 Specify the Replica server name: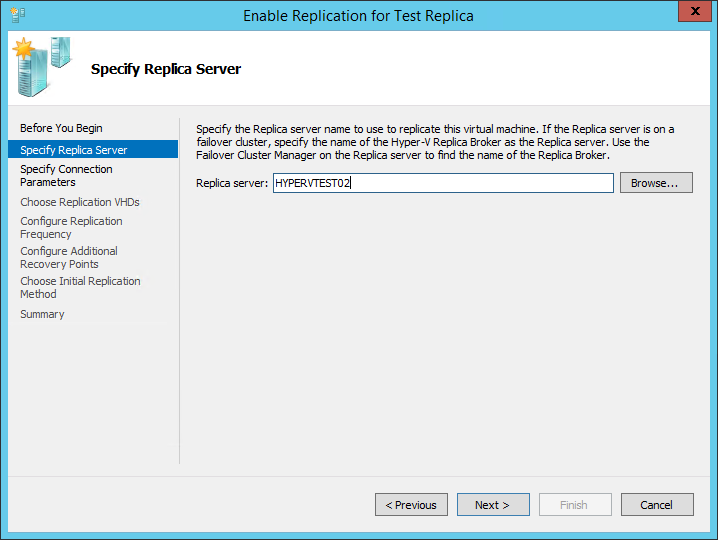 Hyper-V will automatically detect the port. Select Kerberos authentication and be sure compression is enabled: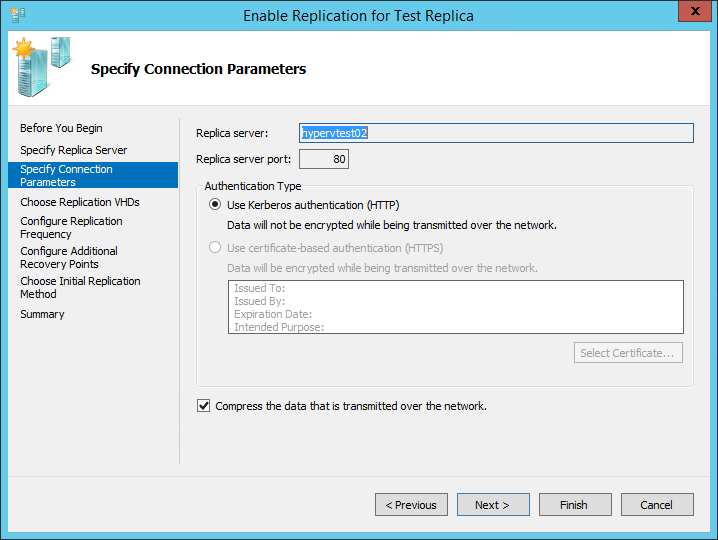 Select the virtual HDs you want to replicate: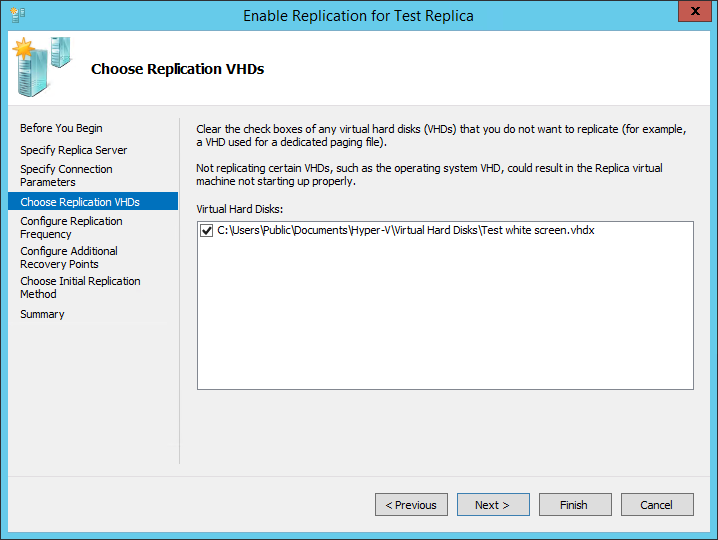 Select update cadence: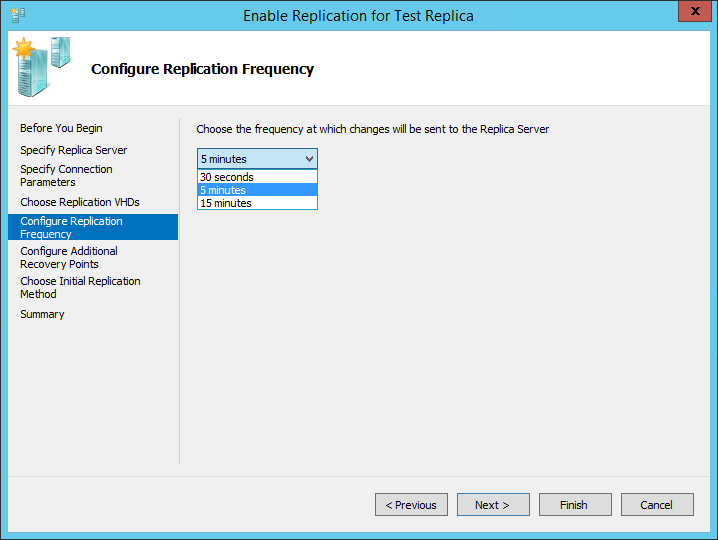 Select data retention policy: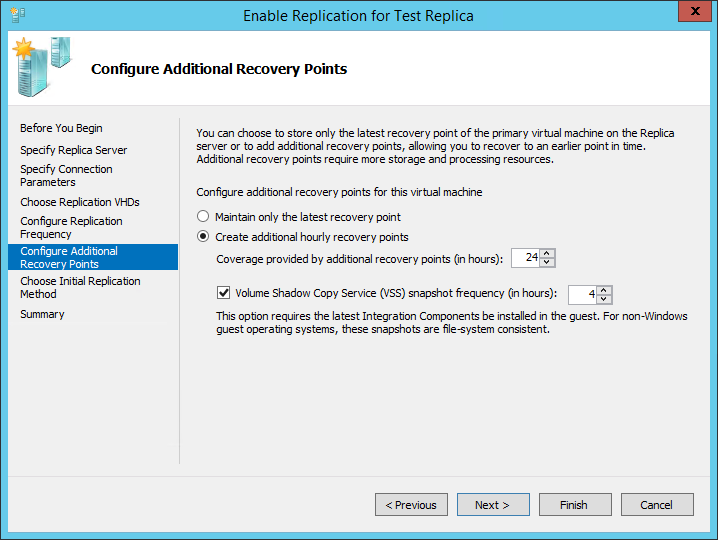 You can start the initial replication (much longer) now or schedule it: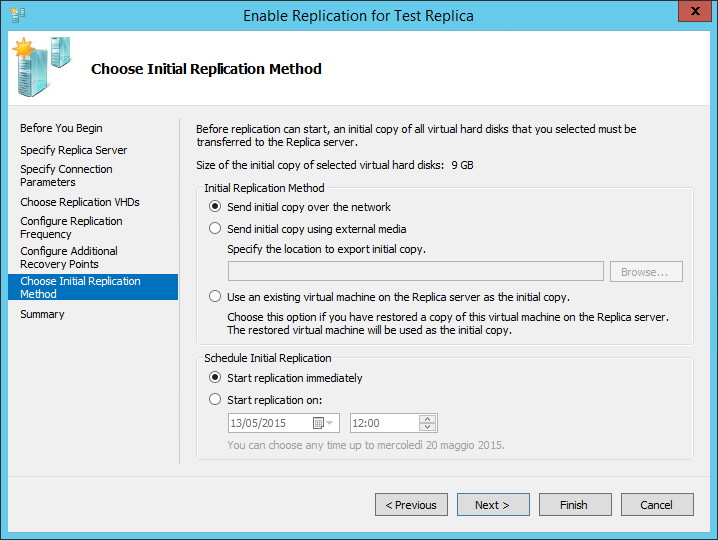 Click Finish and Hyper-V will start the initial replication: