How to create custom vCenter Server Roles
SOLVE IT PROBLEMS REMOTELY
with
Supremo Remote Desktop
EASY, POWERFUL, REASONABLY PRICED
The VMware vCenter comes with several privileges grouped in Roles by default. The privileges and Roles allow the administrator to configure a granular security policy defining individual user rights.
On the vCenter there are three system roles as follows:
No Access
Read-Only
Administrator
The system roles are permanent. there is no way to modify them. The No Access and Read-Only roles are very useful for restricting user access quickly.
The six default role samples are as follows:
Virtual Machine Power User
Virtual Machine User
Resource Pool Administrator
VMware Consolidated Backup User
Datastore Consumer
Network Administrator
While it is possible use the default sample roles as they are, it's also possible to use them as a starting point to create custom roles. It's considered a best pratice not to modify the default roles because they can be useful for future reference.

Now let's create a custom Role.
Log in your vSphere Web Client and click Administration: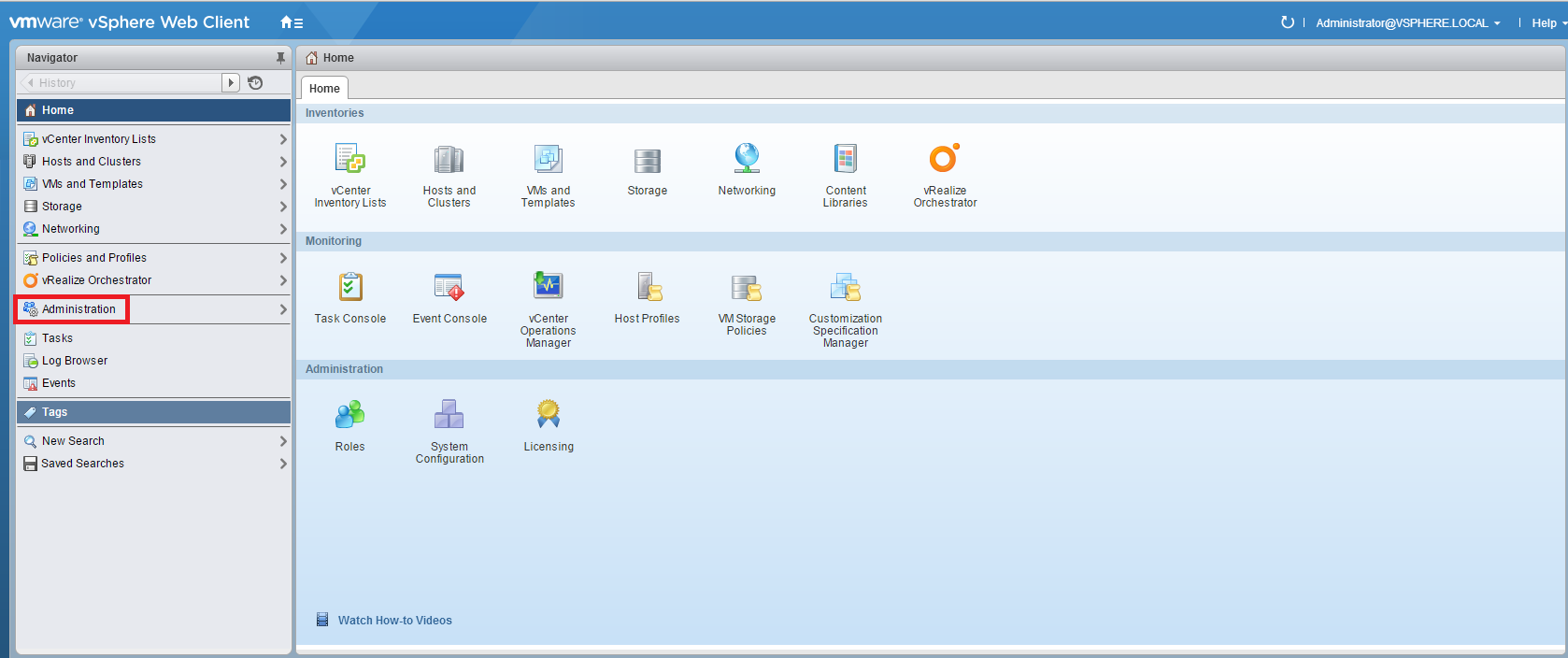 Select Roles and press +: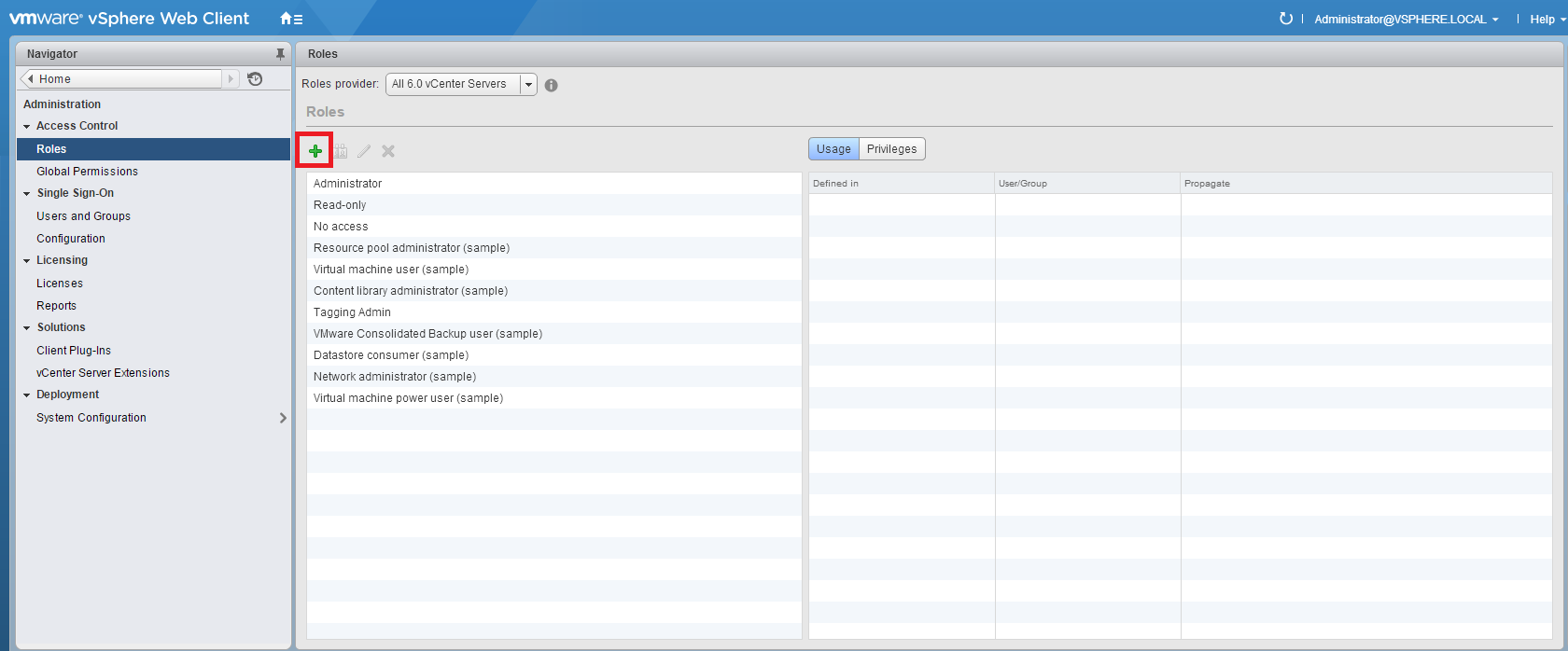 As you can see, a window will open allowing to define the name of new Role: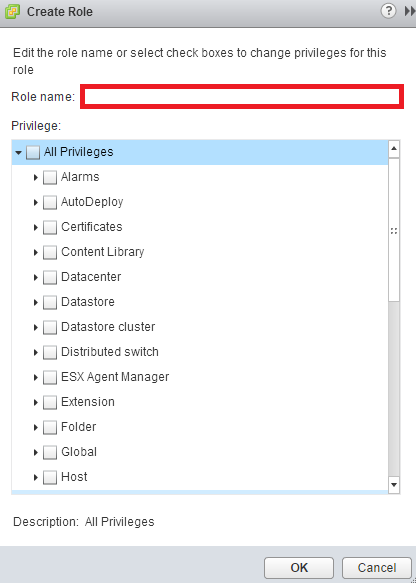 Name the new role (in our example we used: Vm Configuration Manager). Now scroll down to the Virtual machine privileges and check Configuration: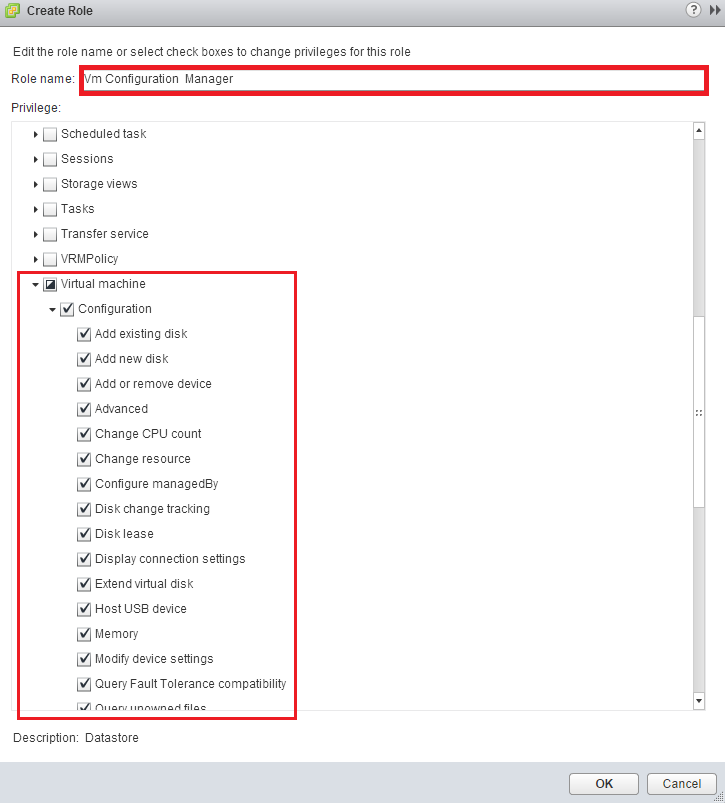 Review the list of the vCenter Roles, verify that the presence of the new Role: