How to: P2V conversion with VMware vCenter Converter
SOLVE IT PROBLEMS REMOTELY
with
Supremo Remote Desktop
EASY, POWERFUL, REASONABLY PRICED
VMware is the leading software company in the virtualization space and it has developed many useful tools to make your job easier in moving your physical infrastructure to a virtual one.
Physical-to-virtual conversions (P2V) can be troublesome without the help of the right tools, the most powerful we know is VMware vCenter Converter, a free software by VMware that you can download here.
vCenter Converter allows you to convert physical machines, VMware Server and Workstation VMs, Hyper-V VMs and drive image backups (created by Windows Backup, Uranium Backup, Acronis and many other software) in working virtual machines for ESX/ESXi. Pretty amazing.

In this tutorial we'll show how to convert your local physical machine in a ESX/ESXi VM (P2V).
After the download completion launch vCenter Converter and click on Convert Machine: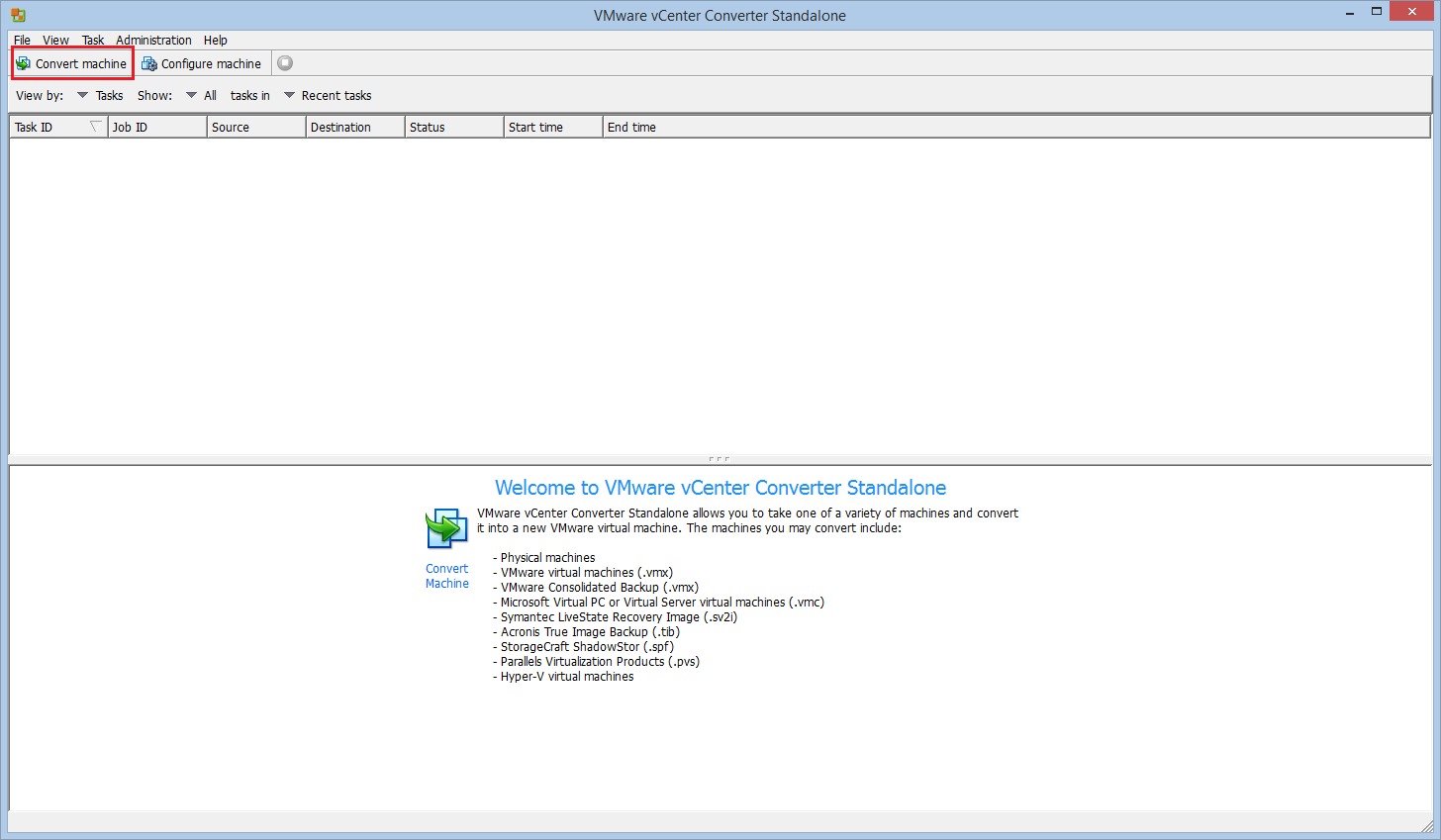 Specify the source type – in our case it's Powered-on machine – and select the machine. We selected the local machine but you can specify a remote machine in your network with the local address (IP) and the access credentials of an administrator account (for both Windows and Linux machines):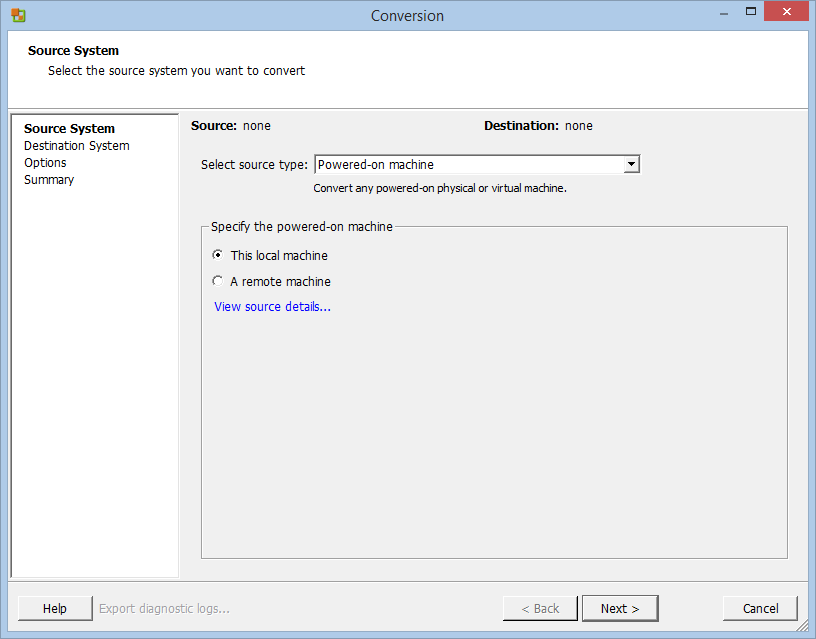 Now it's time to specify the ESX/ESXi node where you want to install the virtual machine: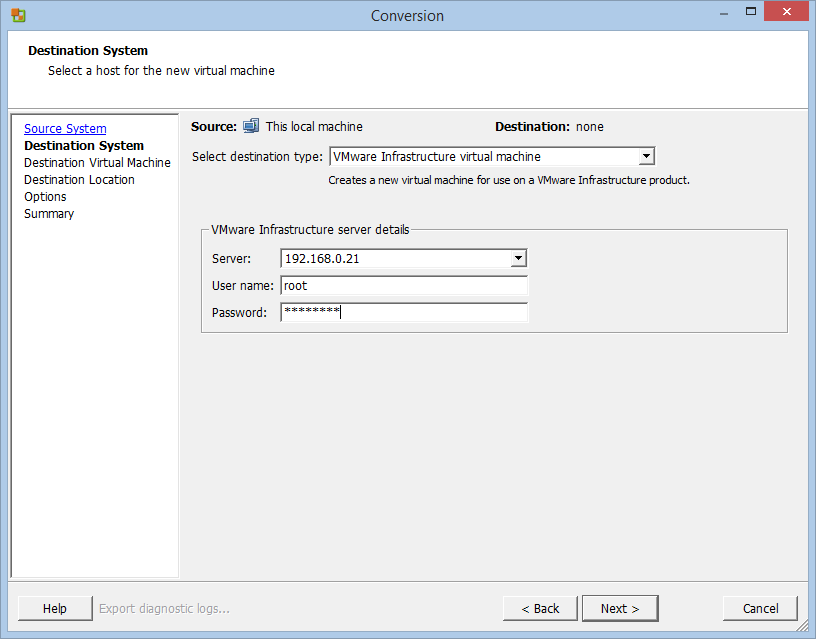 Select the destination VM or create a new one like we did: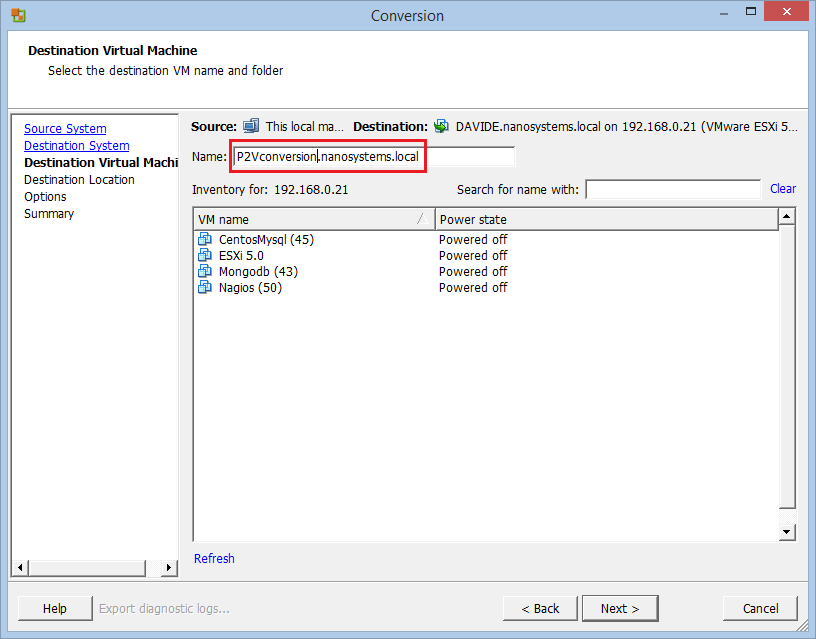 vCenter Converter will ask you to select the datastore: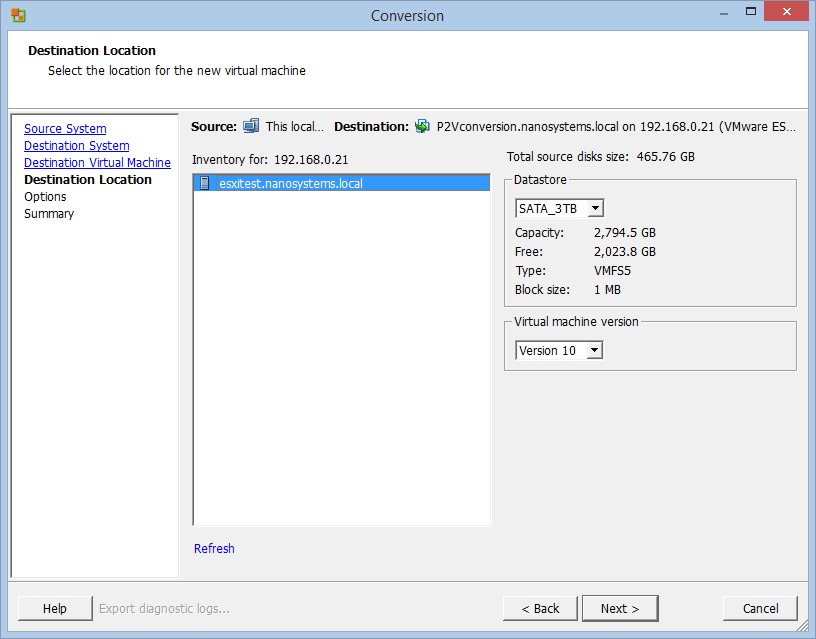 Now the funny part, you can configure the virtual machine specifying the number of sockets, CPUs, the amount of RAM and many other things. We suggest to enable the VMware Tools installation from the Advanced tab: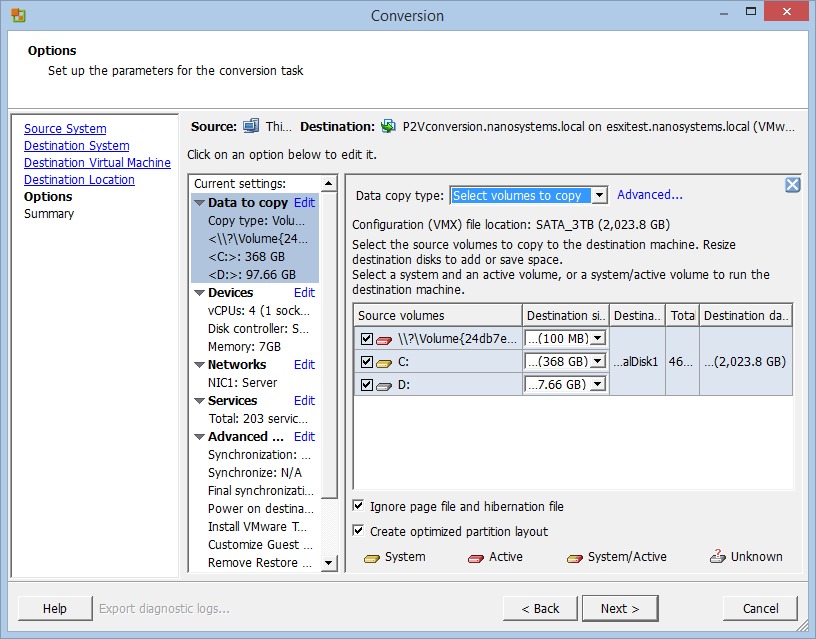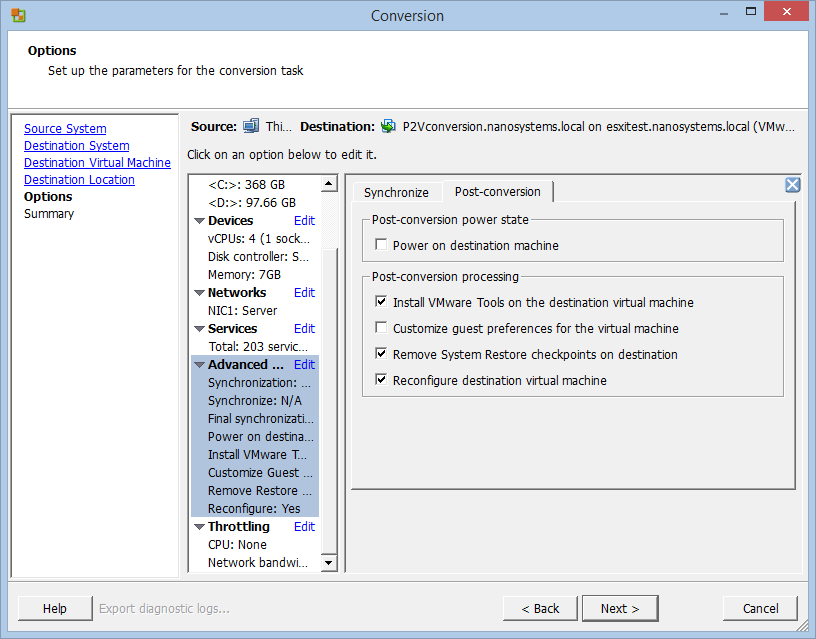 You're ready to start the P2V conversion. Click Finish and your local machine will be duplicated in a virtual one: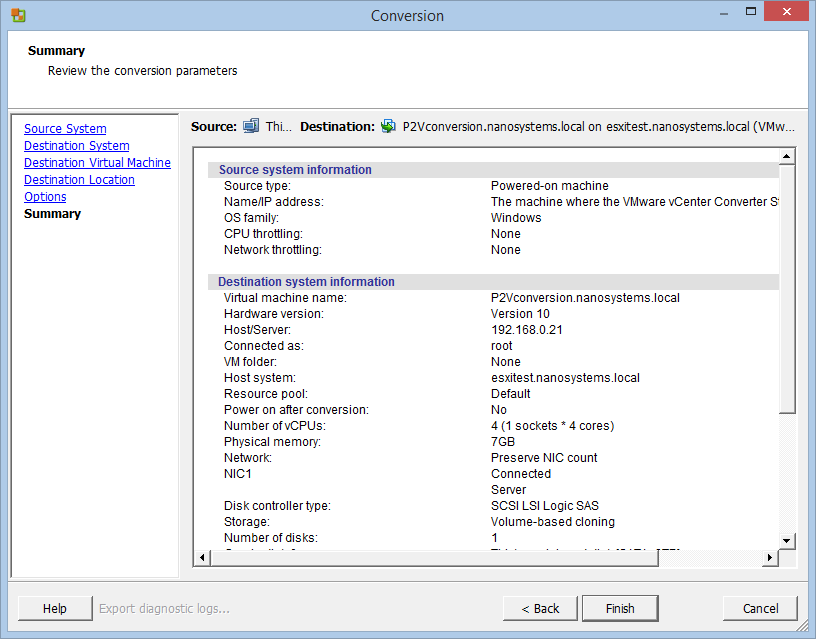 To avoid problems with the converted machine be sure to maintain the same SATA mode (IDE or AHCI) and remove potentially troublesome drivers.