VMware ESX(i) to Hyper-V conversion with Microsoft Virtual Machine Converter
SOLVE IT PROBLEMS REMOTELY
with
Supremo Remote Desktop
EASY, POWERFUL, REASONABLY PRICED
We've already seen how you can convert a VMware ESX(i) virtual machine in a Hyper-V one, using 5nine V2V Easy Converter. We can do the same, with some limitation, with a tool called Microsoft Virtual Machine Converter.
Compared to the 5Nine application we have the support of Microsoft, a good news, but we're limited by a condition: the Hyper-V node must be in the same Active Directory Domain Services of the virtual machine.
Microsoft Virtual Machine Converter also allows to convert physical machines and to deploy converted machines directly to Azure.

You can download the software directly from Microsoft.
Complete the installation and launch it, a Wizard will start: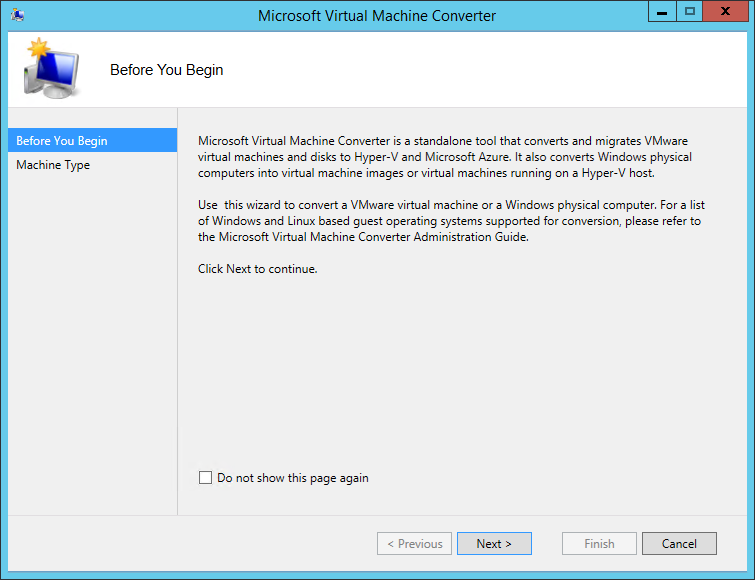 Select the kind of machine you want to convert:
Select Migrate to Hyper-V and click Next: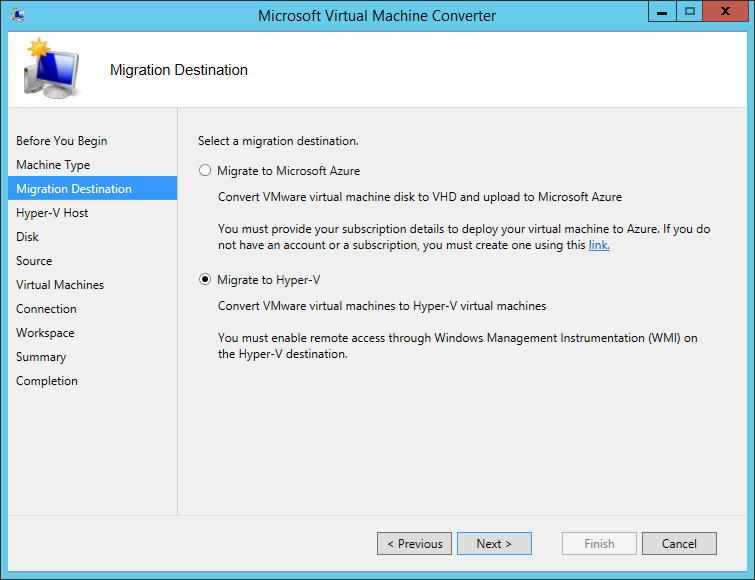 Specify the Hyper-V server where you want to migrate the machine. In our example is the localhost: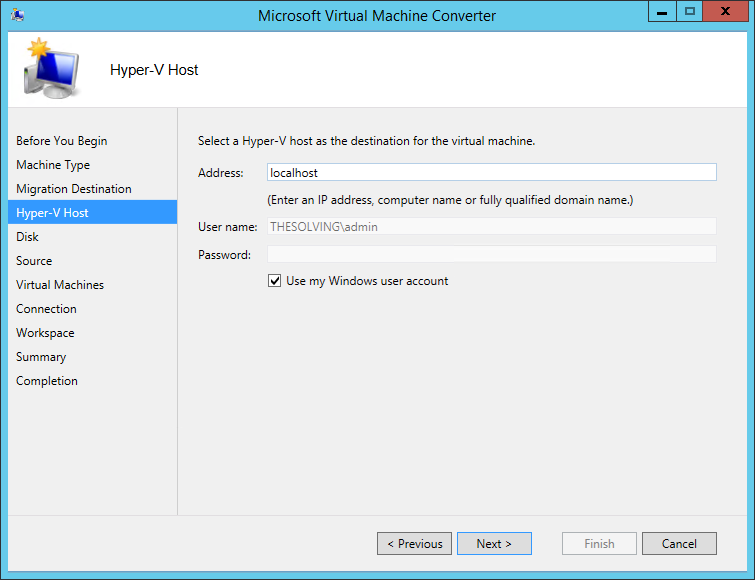 Select the folder where the virtual machine files will be moved (must be a network share):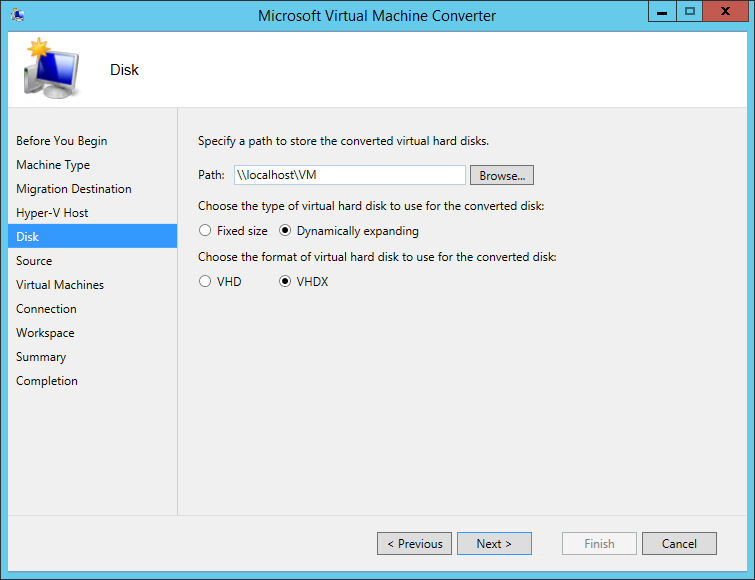 Specify the IP address and the access credentials of the ESX(i) node: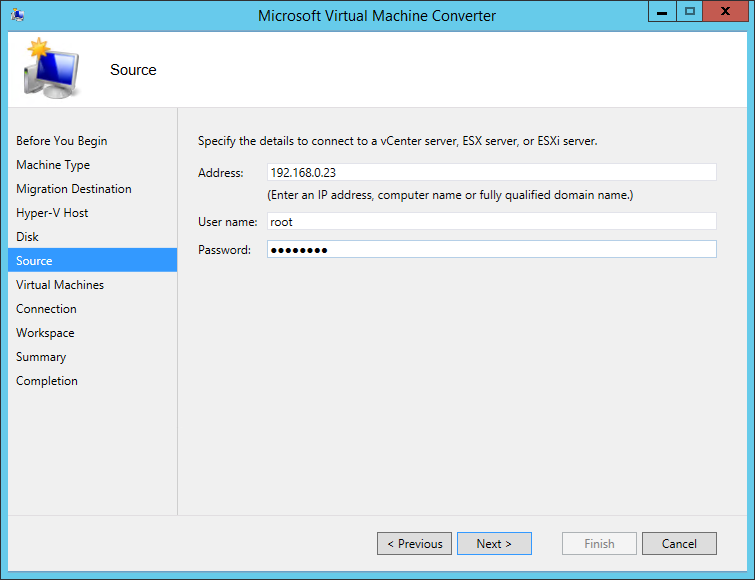 Select the VM you want to convert: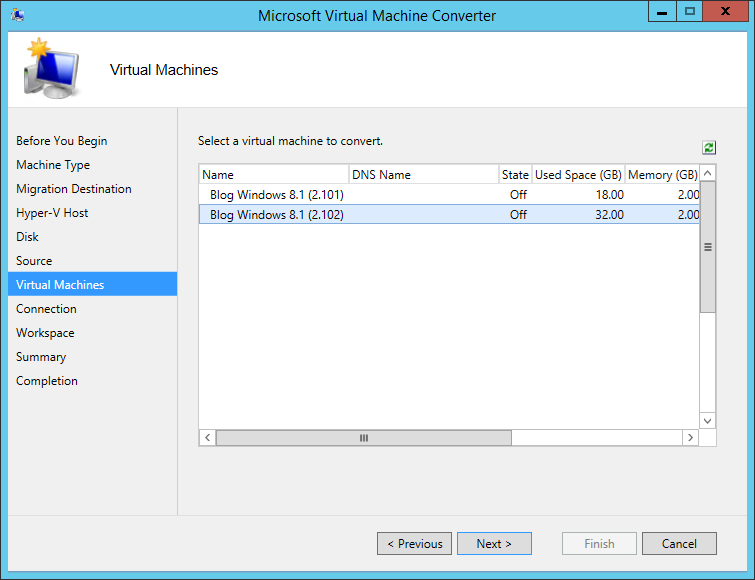 Click Next: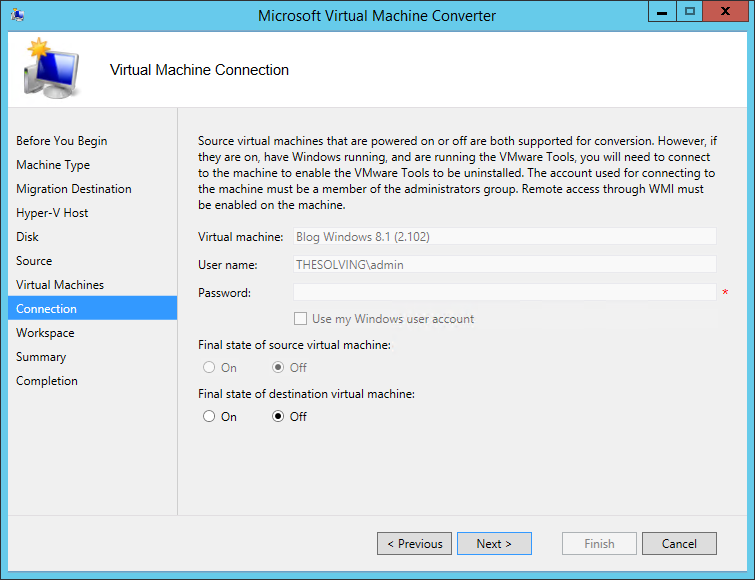 You need a "service folder" where the VM will be temporarily copied: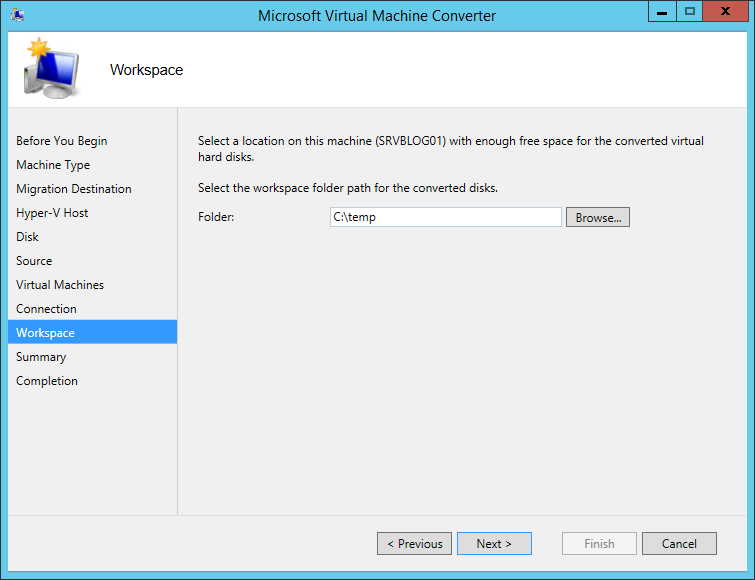 Microsoft Virtual Machine Converter will notify every problem before starting the conversion: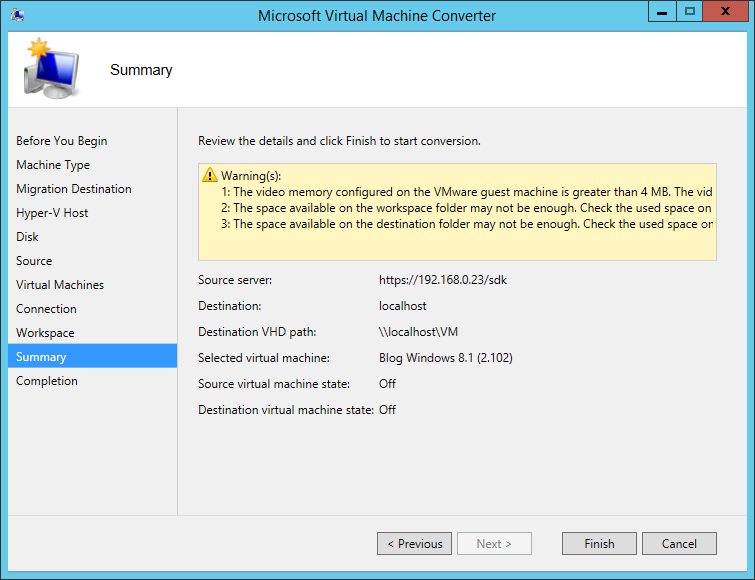 Click Finish and the conversion will start: